Make sure everyone joins the campaign to enact animal welfare laws. Spread the word and build support using these posters, flyers and ads.
Have a website or blog? Let your visitors vote for the new law by placing the following code on your webpage.
Have a website or blog? Use these ads to make sure everyone comes to animalslebanon.org/law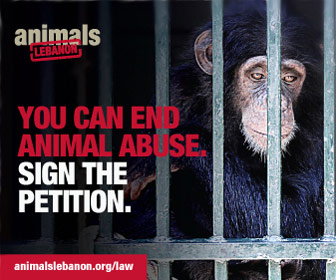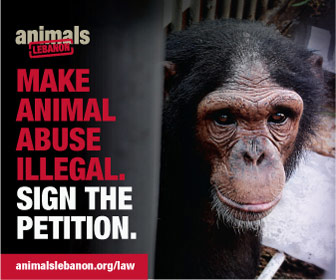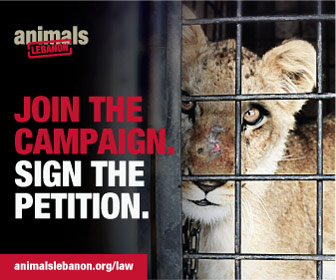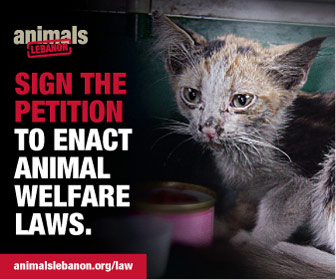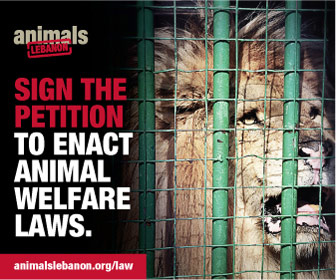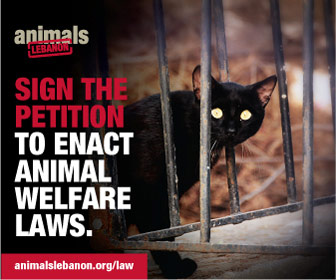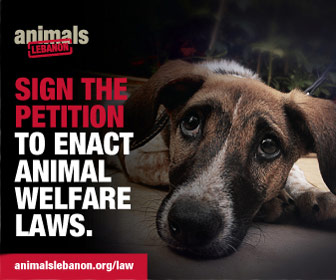 Read the full text of the draft national animal protection and welfare legislation.
Download and print out copies of the law campaign flyer to give to your friends, family and coworkers.

Download the flyer of Animals Lebanon.
Help us get 25,000 signatures by downloading the petition form. Get everyone you know to sign the form and return it to Animals Lebanon so they can be counted!

Download the petition form of Animals Lebanon.