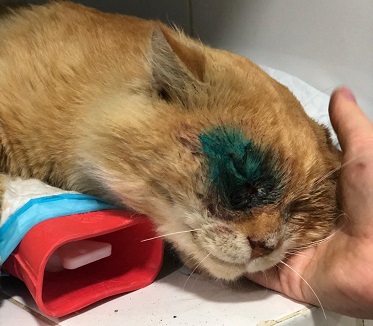 Simba ran out of his house on the day of the explosion. Before he could be found he was sadly hit by a car. We received a photo of Simba laying injured & unmoving on the side of the road.
Animals Lebanon team immediately went to his rescue. He was in so much pain, one of his eyes had popped out completely, & we rushed Simba to the vet.
Simbas exam showed he also had internal injuries. His first few nights were extremely critical as he was not eating & barely moving. We all worried he wouldn't make it but never stopped hoping & trying. His surgery was successful and he is now back to full health!
When we posted his story on our live feed his guardians recognized him & contacted us! They told us his name was Simba & they were grateful he is safe but sadly unable to take him back.
Simba is getting better day by day & now even joins some of the daily staff meetings we have at the center.