How cruel can one get!? They cut his ears with scissors and left outside to freeze! Barely 6 weeks old, this poor pup has seen the worst! A kind man heard his cries in the rain and ran toward the agonizing call for help. He rushed him to the vet and called Animals Lebanon for help.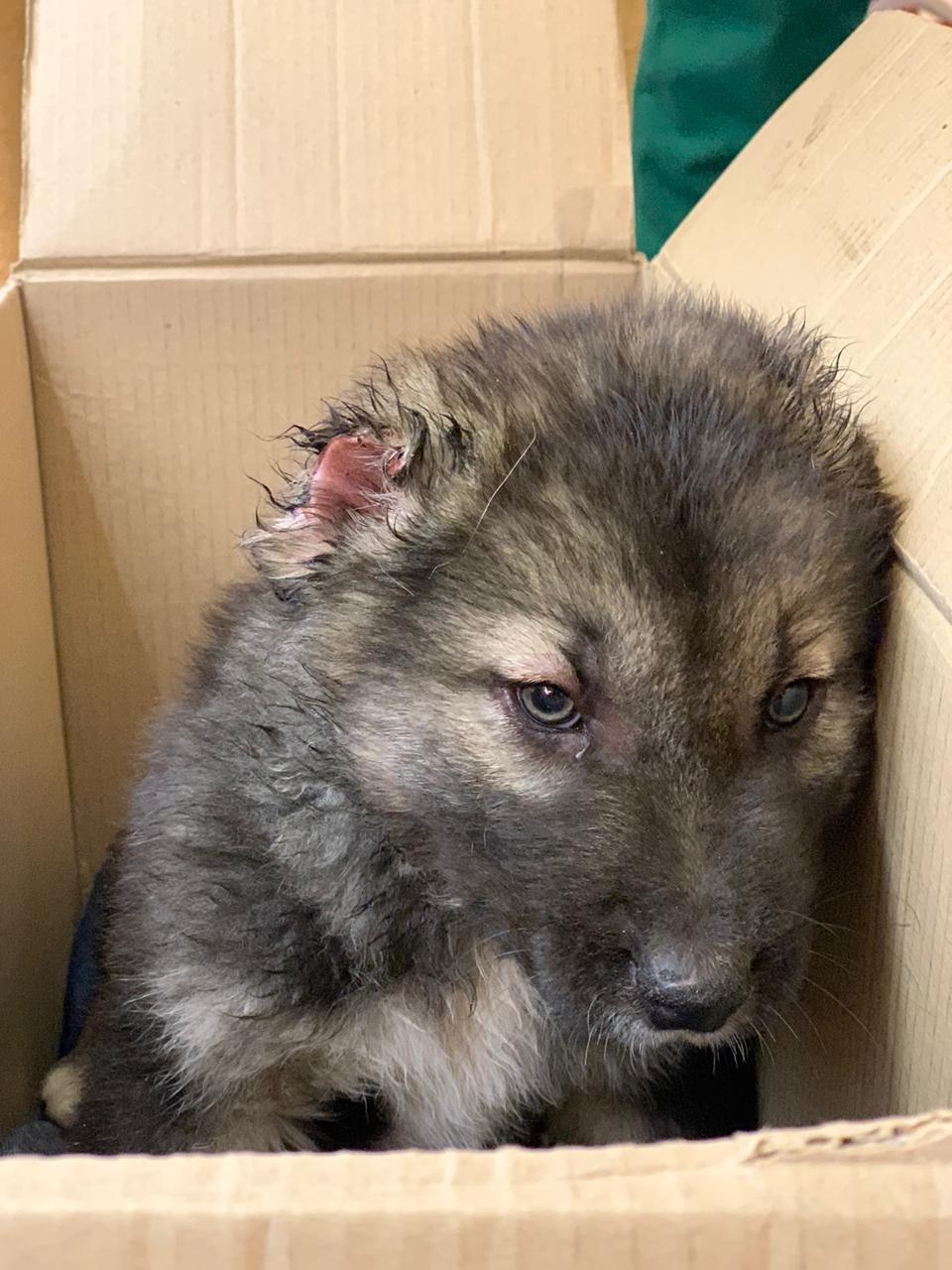 The man was crying, our team and the vet were all shocked by the level of cruelty. They cut off his ears with scissors without anesthetic and for no reason! You can literally see the sadness and pain in his eyes ???? He just wants to be hugged and given affection. We named him Bear. He is currently on antibiotics and pain killers and one of our members is fostering him. Soon he will be up for adoption.
IMPORTANT NOTE With the current difficult economic situation, our work is becoming more and more difficult.
Prices are rising and we need to pay most suppliers in cash and in dollars. Our fundraising event got cancelled, adoption rates are going down and lots of adopted animals are getting returned!
YET SO MANY ANIMALS STILL NEED TO BE SAVED!
Our survival depends on your support, please continue to give, no amount is minimal.
Donate now or email us for cash donations - contact@animalslebanon.org
Baby Bear at Foster home