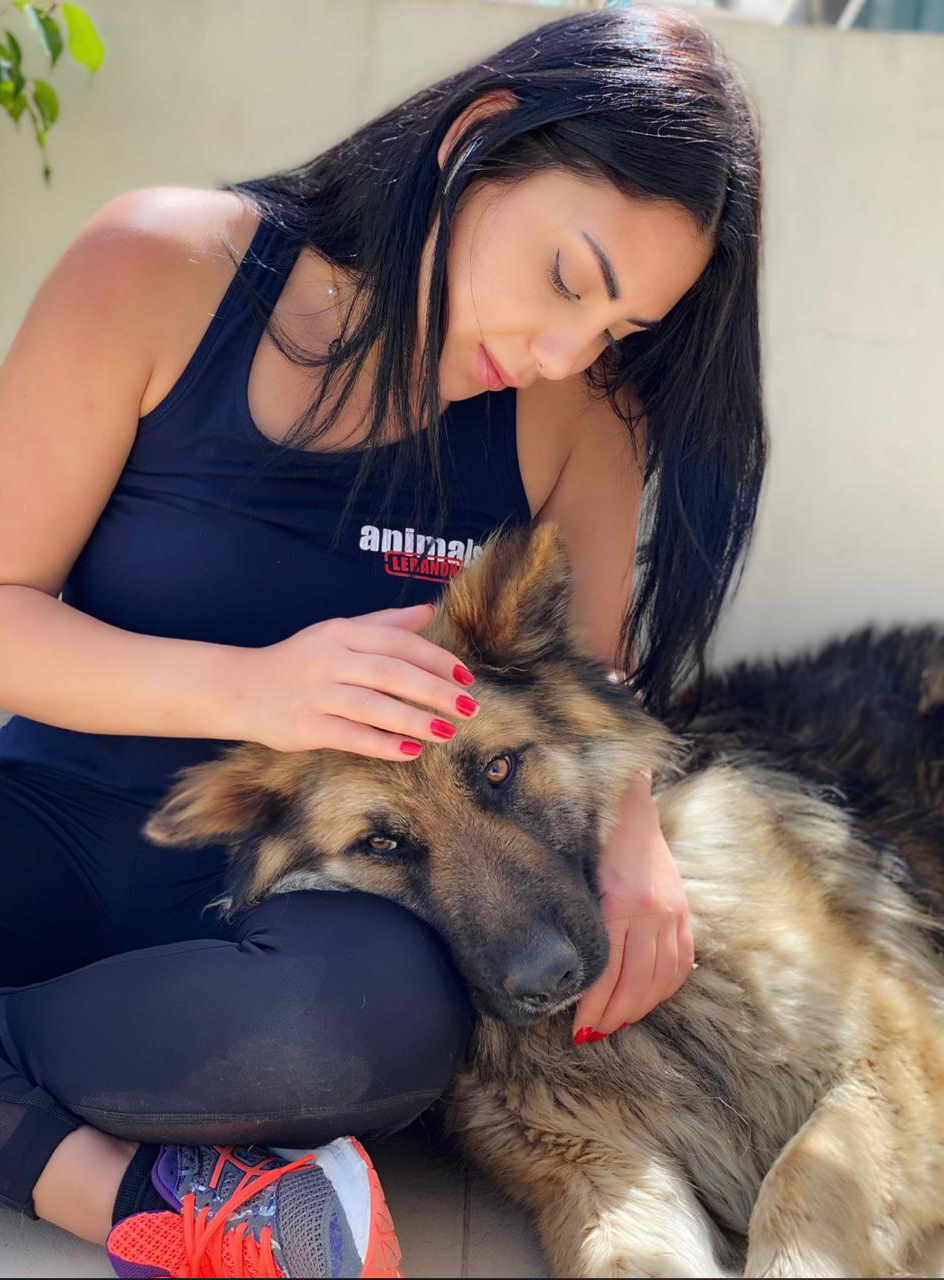 A shocking video emerged - dog dragged behind car for kilometers!
Outrage as videos emerge of a dog being dragged behind a car with a rope tied around the dog's neck to the car. The dog could obviously not keep up with the car, had fallen on his side, and was being choked to death as the rope cut into his neck. Caring people forced the car to stop, but the dog continued to struggle to breath even once the car stopped and the rope was removed.
Many people saw the horrific scene and were so appalled they reported to authorities. The ISF were quick to act, the driver was arrested and investigation was opened.
Animals Lebanon had continuous phone calls with relevant authorities to figure out the actual facts and ensure the dog is taken for emergency care.
Late at night, we were able to transport the injured dog to the vet.
The dog Leo suffered from severe trauma, hyperventilation, and the skin on his paws has been degloved leaving open wounds that needs daily care. On top of the physical damage, he is also extremely stressed out.
As the ISF continue their investigation and follow up, Animals Lebanon will ensure the dog is brought back to health and in good hands.
This is the second case this month of a dog being dragged by a car, the animal welfare law completely forbids such actions. The law came into effect in 2017 after years of effort, and in such extreme cases the law must be enforced by the authorities to ensure that the sanctions and penalties are applied.

We will continue to care for Leo to ensure fully recovery and make sure to know he is safe and loved.
Lebanon is going through a very tough period. The unstable political situation, the lack of a government, the deteriorating economic situation, the coronavirus pandemic, the lockdown and the Beirut Blast have taken their toll on the country. So many people are leaving the country and leaving their pets behind and so many abuse cases are occurring. The high number of such cases and the care and follow up they need is a huge task.
We are trying our best to help as much as we can, but with the current dire situation it is getting more and more difficult.
DONATE and help us rescue even more!
For international supporters, kindly use the paypal link and specify donation to Animals Lebanon.
Local supporters can donate in USD or LBP in the donate box at the lower right.
https://www.animalslebanon.org/donate