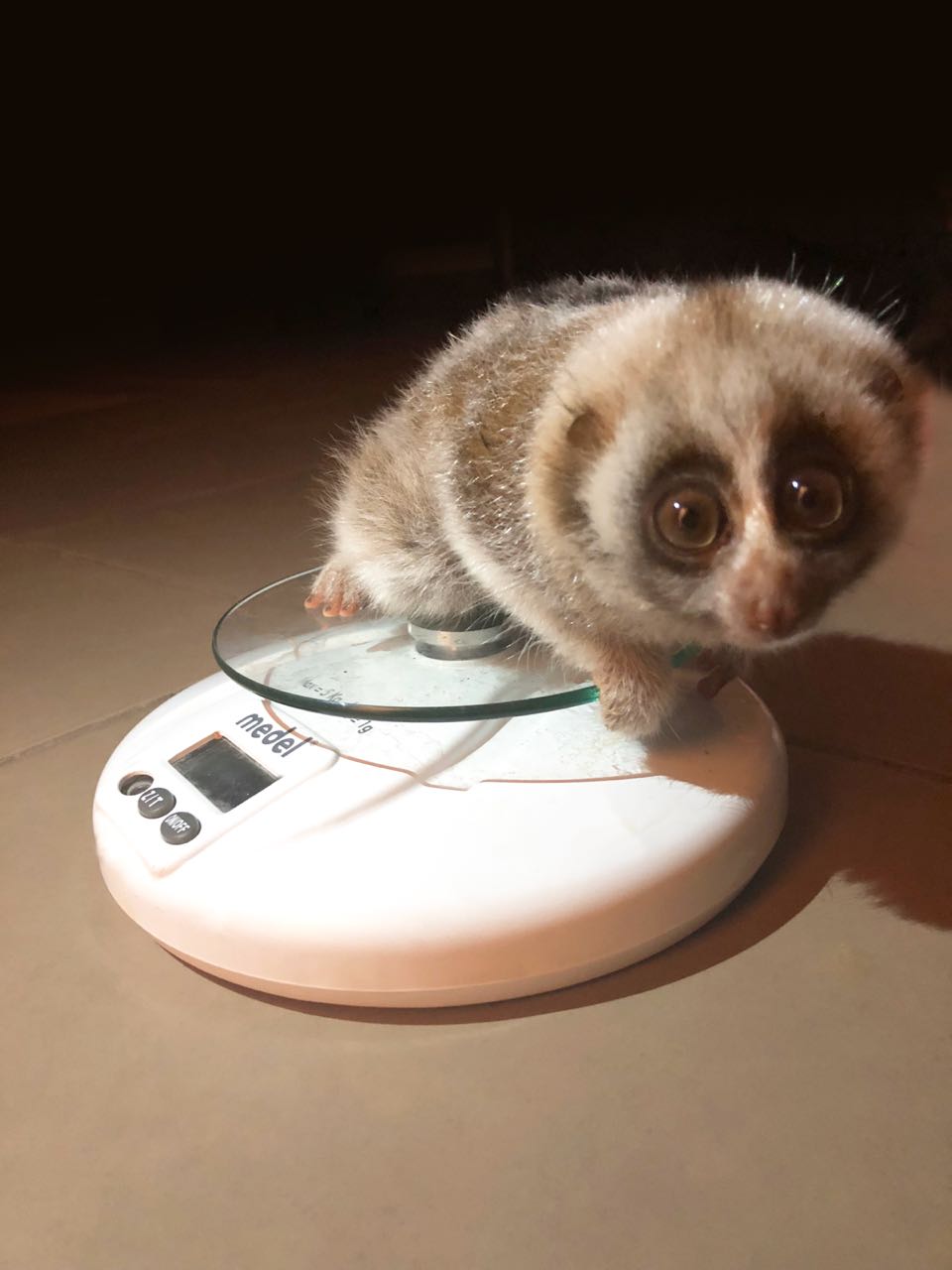 Endangered Slow Loris trafficked into Lebanon - and for the first time confiscated under the new animal welfare law!
Fines for this crime are imprisonment starting from 3 months to two years and a fine between 20 and 50 millions Lebanese Lira.
As soon as we knew about this helpless loris being sold in a local pet shop we immediately contacted Ministry of Agriculture.
This is the first time we have seen any loris in Lebanon, and it was definitely time for the law to be quickly applied. The pet shop was trying to sell this helpless baby animal for $2000. In less than an hour the Ministry staff arrived and the loris was confiscated from the pet shop and moved into our care. Little Nora was barely two months old and weighed 130 grams only!
We have been caring for little Nora for five months.
She needed specialized imported food and a lot of gentle care to get her healthy and growing. After five months the court issued the decision we needed.
Full custody to Animals Lebanon to send Nora to a sanctuary. Monkey World in the UK welcomed her, an amazing fully equipped sanctuary where hundreds of primates are being cared for.
On August 24, Animals Lebanon team and Alison Cronin from Monkey World escorted Nora to the sanctuary. British Airways sponsored the flight and even allowed little Nora to fly in the cabin.