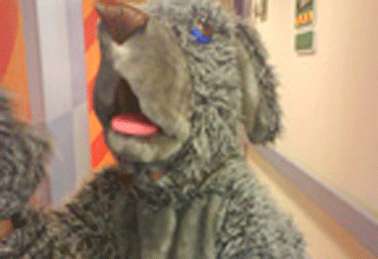 In between maintaining our cat shelter, rescuing, and launching our NGO, the Animals Lebanon team has been so busy this month!
On Monday, December 15th, we were fortunate enough to have the opportunity to take a break from our usual activities and get inspired by the courageous kids at the Children?s Cancer Center of Lebanon !

We had been planning to have an animal themed holiday party for the kids at CCCL for a few months now, but actually stepping through those doors and experiencing first hand the joy of hosting such an event was as inspirational as it was humbling. The theme of our party ? of course ? was animals and featured educational booklets, live performances, and fun gifts that helped teach these deserving kids about animals.

The booklet was a created just for this event, and is a compilation of submissions from all around the world.  We advertised on our web site that we would be holding this party and asked our supporters to contribute whatever it is they might want to share with the kids at the CCCL. The end result was an educational booklet where children got the opportunity to learn fun facts about animals, enjoying the uplifting colors and charming graphics.

We would have loved to enhance the children?s experience by bringing some of the loving animals from our shelter to interact and play with, but as a result of health and safety issues, the children were not allowed to have direct contact with the animals.
A fun show was organized by Yulia Hemadeh instead, who designed a dog costume and performed a wonderful spectacle bringing the spirit of the animals into the party! The show also included Dr. Mikki, Lebanon?s most well known magician, whose tricks astonished the kids!  Two jugglers who wore stilts and brought the roof down with laughter!
The joyous party reached its ended as gifts were passed, each child receiving a fun and educational toy or game to help them learn about and become closer to animals.

As we walked out the doors of the Children?s Cancer Center of Lebanon, we felt a sense of both happiness and motivation.  The kids gave us a renewed energy and reaffirmation that it is the struggle to achieve our goals that shapes us, makes us stronger, and solidifies our integrity.