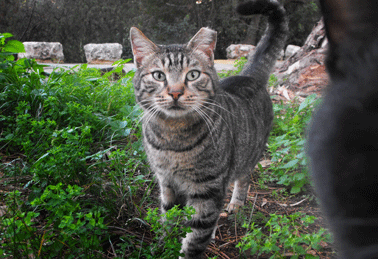 Mark your calendars for spay day international!
This February, be part of Spay Day International with Animals Lebanon as we join forces with animal activists worldwide to save lives through spaying and neutering!
Every year, millions of homeless cats and dogs are needlessly euthanized. In the case of Lebanon, they are often shot, poisoned, or suffer from poor health, injuries, and a constant threat to their lives as they struggle to survive on the streets.
Spay/neuter is the only permanent, 100 percent effective method of birth control for dogs and cats and a proven way to reduce the vast numbers of animals who are born only to die prematurely and without a family who loves them.
Started by the Humane Society of the US and the Humane Society International, Spay Day has become an annual event to inspire people all around the world to spend one day performing spay/neuter operations and the awareness activities around it. It has proven to be a wonderful initiative, spreading a message of hope, action, and results.
This year, the worldwide date for Spay Day is Tuesday, February 24th, but the whole month of February will be full of spay/neuter events!

Animals Lebanon Takes Action for Spay Day
For the entire month of February, Animals Lebanon will be working enthusiastically to promote spaying/neutering as the solution to end our dilemma of homeless animals.
We are offering our TNR vouchers for half price ? absolutely anyone can spay/neuter a homeless cat for only $20 and a homeless dog for $40, and Animals Lebanon will cover the difference. Working with the Lebanese Veterinary Association, we have vets throughout Lebanon taking part in our TNR voucher program. This is a great chance to help the homeless animals of Lebanon. Feeding these cats and dogs is great but can add to the overpopulation problem if not combined with TNR.
Be a leader in your community! Take part in this positive worldwide action by picking up your Animals Lebanon TNR voucher from our website, calling us, or emailing us.
And if you are outside of Lebanon and still want to help then you can still purchase vouchers and we will do all the work for you.
We welcome volunteers to humanely trap and transport animals, help distribute flyers, and much more ? it?s your chance to participate! Volunteers should call 01-751678, email contact@animalslebanon.org, or by checking our website for further details.
Find Animals Lebanon throughout February in Downtown and Hamra handing out flyers and brochures about spay/neuter. Look for the person in a big grey dog costume ? that?ll be us.
Please check our wish list here to see what you can donate. We are always in need of clean blankets, beds for cats and dogs, pet food, and gift cards to local stores.