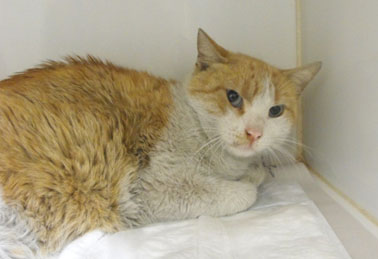 A couple of weeks ago, we received an email about a suffering cat on the Lebanese-Syrian border.
A kind girl travelling spotted the cat, her agony was easily visible to people passing by.
Chtoura was hit by a car and left on the side of the road for days. She was in her last stages of pregnancy and sadly the accident killed her babies and left her with a severe leg injury.
Chtoura had to undergo two operations. Even though, she was malnourished, we had to do the first operation of removing the dead kittens the same day she arrived. Her back leg was severely damaged and needed amputation. However, the vet couldn?t operate immediately due to her condition. We waited two weeks before going ahead with the amputation.
Chtoura went through a lot of misery, but now she is back to health, one of our volunteers is fostering her temporarily, if interested in adopting her please send us your request to adopt@animalslebanon.org.