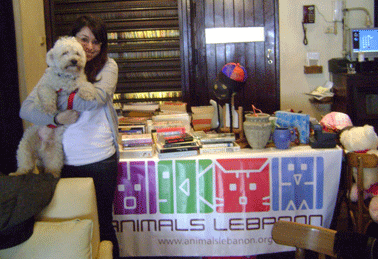 Animals Lebanon is having a flea market on Sunday, 29 March at De Prague, in Hamra, from 11:00 to 17:00.
It is a great chance to meet the people who started AL, interact with volunteers, learn more about our work, and find out how you can be part, while enjoying the animal friendly and relaxing atmosphere of De Prague.
You could also shop at our stand lots of cool items and interesting books at very low price!
If you have any items that are in good condition and you don't need we could definitely sell them and fundraise for the animals' cause.
To donate these items please email us at contact@animalslebanon.org or call 01-751678 and we can arrange to pick them up. You can also drop them at Petcare Veterinary Clinic in Hamra.
Items that are usually donated:
- Books
- CDS
- Frames
- Accessories
- Bags
- Anything that could be of good use to you will definitely be of good use to others.