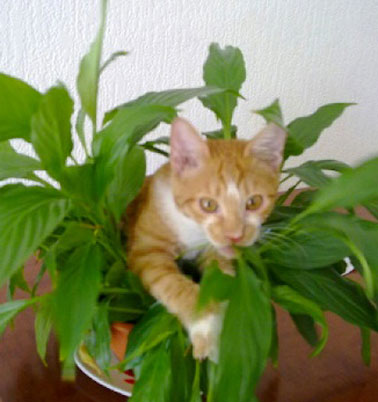 Sometimes the journey to a happier life for a homeless kitten takes them to new countries where foreign animal lovers can open up their homes and give them the care they need.
Lolly, Diego, Capri and Minoush all had a terrible start to life.

Lolly was abandoned as an orphaned kitten and had a very bad heart. She was taken in by Rola, our amazing foster mom, who took such good care of her until she was finally adopted by a kind lady in Holland.

Diego was found with a very bad eye injury, which required surgery. He was also extremely malnourished, but with lots of love, care and medical treatment, Diego was finally well enough to be adopted by a kind family in Holland.

Capri was found limping in the busy streets of Beirut, looking underfed and frightened. Karine, an Animals Lebanon volunteer, rescued Capri and urgently took him to the vet. Sadly he had a broken paw that couldn't be fixed at such an early age. However, his luck turned around when he was asked for all the way from Europe, where he is now living happily.

Minoush was hit by a car and left on the side of the road for days until an animal lover found her and got her to Animals Lebanon. After some X rays and tests, she was diagnosed with a fractured pelvis, but had the chance to walk again with the correct treatment. A kind lady in Holland offered to adopt Minoush and take care of her with the best medical care possible.

These four are lucky ones but there are many more who still need help.
Only with your donations can disabled kittens receive the veterinary care they desperately need.