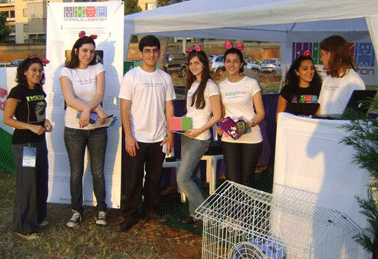 This week Animals Lebanon will be part of this uplifting social event.  The Garden Show management sponsored the stand for AL, and their generosity gives us great exposure to the thousands of people who come to the five day outdoor event.
Please stop by and see all the work we are doing and how you can be part of the growing movement for animals.  This event wont be complete without the help of our volunteers, so come by and show your dedication.
Also, a big thank for Royal Canin for giving us another chance for exposure at their beautiful stand.