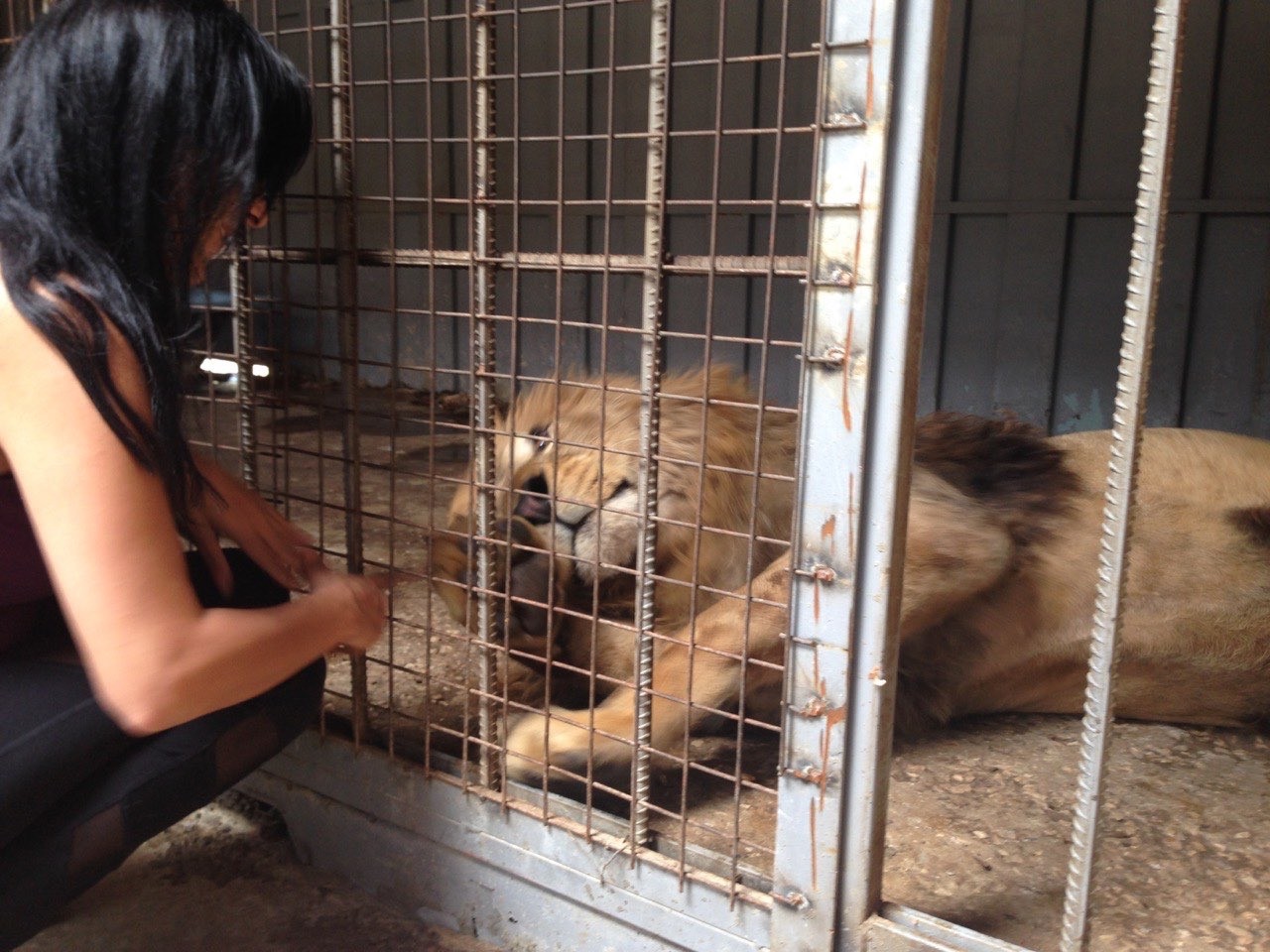 Leonidas has lived his entire life in a six meter long metal shipping container after being sold from a zoo. Nearly three years alone in the darkness on a concrete floor...

Your support now can free Leonidas and give him the life he desperately needs.


He is just one of many lions sold from a private zoo, Leonidas ending up at an amusement park. He would have been taken from his mother when just weeks old, never receiving the care he needed when so young. We will never know if he was born at the zoo or smuggled into the country like other lions and tigers we have rescued.

The person keeping Leonidas has agreed to give him up, and the Drakenstein Sanctuary in South Africa will provide Leonidas with a permanent home. This sanctuary is the perfect place for Leonidas after a terrible start to life, and is already home to Simba and Leo, two lions we rescued after they had been smuggled from Syria.

All of the initial medical checks have been done, he received his first vaccines, and the permits have been issued. We still need to construct the specialized transport crate and make all of the flight arrangements from Beirut to Cape Town, South Africa, and fly in a specialized veterinarian from Europe.
In just a few short days Leonidas can be freed from his 15 square meter cage. He can enjoy the grass under his feet in a beautiful and spacious natural enclosure in Africa. He can finally have the opportunity to interact with other lions and form his own group.

Donate now to give Leonidas a new life - a life free from suffering.