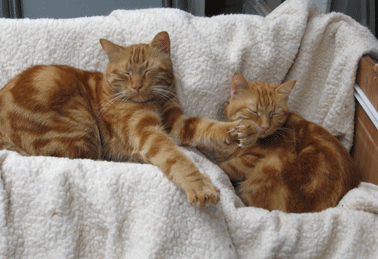 The month of February was full of happy endings for so many animals. While AL worked tirelessly rescuing animals ? almost 40 animals from the zoo and more than a dozen more cats and dogs ? we still managed to get 32 animals adopted in one month!
All of these adoptions are thanks to the networking of devoted people in Lebanon, Holland and the United States.
A big thank you goes to:
? All the volunteers who helped spread the word and distribute thousands of fliers about our adoption program.  Thank you PALs!
? Dr. Rebecca Diaz and Save a Pet in California for warmly welcoming our cats and provide them with lots of love and care.
? Sue Nogara?s great networking and devotion to our animals all the way from the states.
? Agnes for her determination and commitment in finding homes to our animals that brought her to Lebanon.  Her visit is just another small example of how compassionate she is toward  all animals.
? Sabine and her team from ?A Stray In Trouble Foundation? in Belgium.  They came to Lebanon to give loving homes to some of our cats and dogs.  Not only were they able to help us with great adoptions but we learned so many new things about how to care best for our animals.  Sabine?s group has existed for ten years now and their work is a remarkable example for others.
? Finally a big thank you to all the people who opened their hearts and homes to the rescued animals and gave them a chance.
Please click here to see some of the adopted animals and their new homes. Also, keep checking for updates and new pictures!