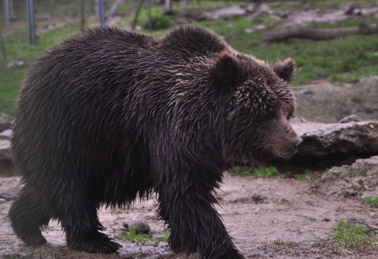 Remember Kira and Big Mama, the two bears rescued from a dilapidated zoo more than two years ago?
They have been living safe and happy in a sanctuary in Turkey ever since, and we just received an update and some new pictures!
Rescuing the two bears from the zoo took months of negotiation, then the struggle to find a proper sanctuary and finally the difficulty in freeing them from cages that rusted shut over the years.

They have made good friends with some of the other 50 bears living at the large forested sanctuary, and love being out of the old metal and cement cage.

Read their rescue story here and know that with your support we will continue to rescue animals from these zoos.