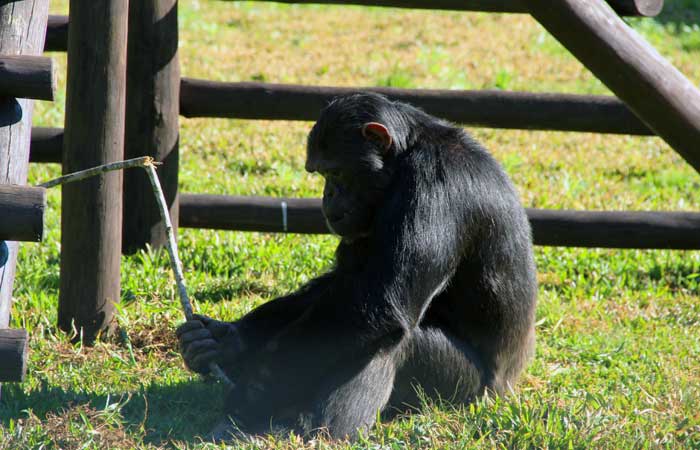 Three years ago he was living in a tiny cage at a private zoo in the mountains outside of Beirut. Today rescued chimpanzee Bico is doing great at the Parana sanctuary in Brazil.
This was Bico's previous life was miserable. Years spent completely alone. A three meter by three meter barren metal cage. A very social and intelligent animal had nothing of what he needed.
Once we found out about Bico the zoo owner finally agreed to give him up so he can have a better life. It takes months to make all of the arrangements to send endangered animals, and we would visit Bico as often as possible to give him food, blankets, and some company.
Three years ago, when he first arrived, Dr. Sandra Haluche, the sanctuaries veterinarian, said "It was visible in his eyes the fascination for the grass, the toys, the birds, the freedom! It was like he was finding life at that moment!"
Now Dr. Haluche says Bico is the most handsome looking chimpanzee at the sanctuary, loves foraging and running, and is very well and happy.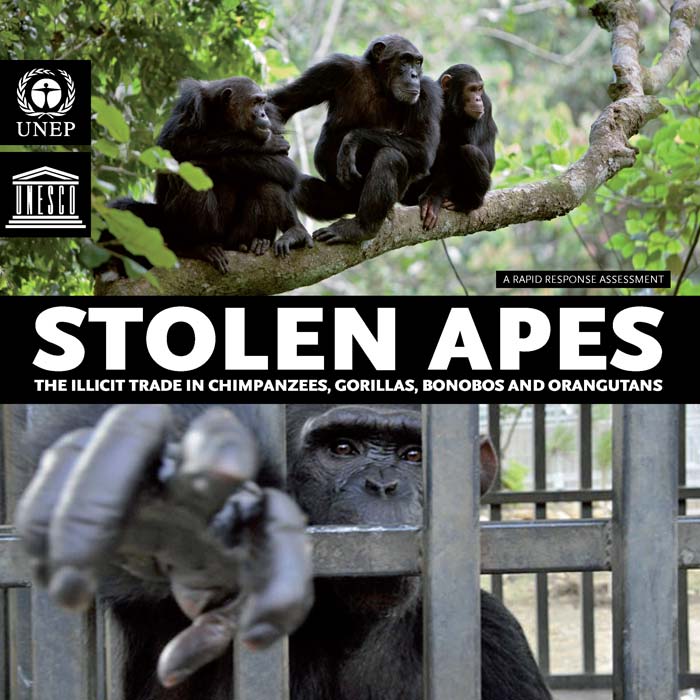 He even made the cover of Stolen Apes, the first report to analyze the scale and scope of the illegal trade and highlights the growing links to sophisticated trans-boundary crime networks.
Bico, like so many other chimpanzees, are trafficked from Africa when only babies. They end up in unregulated zoos, locked in backyard cages, used for entertainment, and often are resold many times. For every chimpanzee that survives this ordeal, far more have died along the way.
The report estimates that a minimum of 22,218 great apes have been lost from the wild since 2005 – either sold, killed during the hunt, or dying in captivity – with chimpanzees comprising 64 per cent of that number.