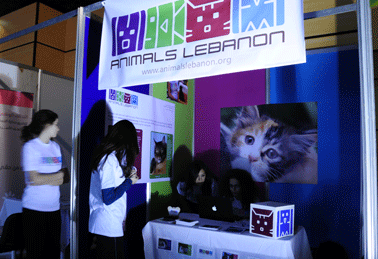 We want to thank everyone for helping make the Beirut Marathon a success for Animals Lebanon.  We could not have done it without the help of IndyAct and all the great volunteers from the International College.

Animals Lebanon stand at the Marathon village attracted so many people over the four days who are interested in helping or adopting a pet.  While we dont like to brag, we are sure our stand was the best looking one there.

On race day we were up before the sun, and spent the morning giving water to all the runners as they passed by our table.  Other volunteers were at the finish line distributing flyers to the huge crowd which gathered to watch the race.

Thanks again to everyone for helping througout this busy week, and it was a great example of how PAL volunteers can help Animals Lebanon and bring in even more support.