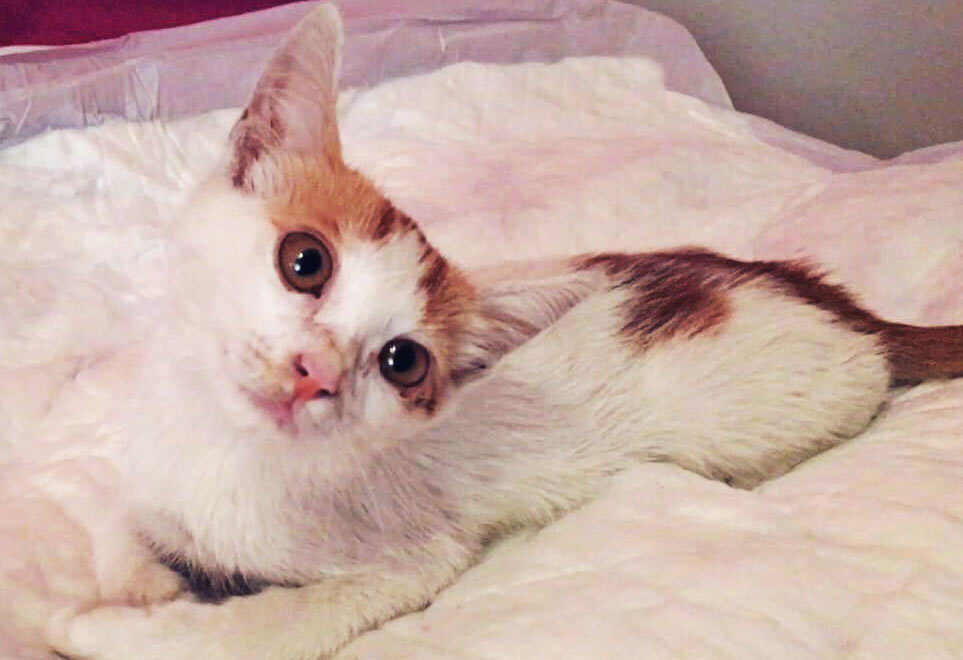 Lazarus had fallen off the balcony and was left to suffer!
Our volunteers rushed to help the poor kitten and were able to transport him safely to the vet.
The check-up and x-rays showed that he had severe inflammation causing the paralysis and pain - He was unable to move anything, eat or drink on his own and was constantly crying from pain.
He needed to be on heavy pain killers and steroids. They helped but his healing wouldn't have been possible if it wasn't for the love and care of his foster mom Sandra who didn't leave his sight for the whole week!
She gave him hope and the will to recover!
His condition keeps improving day after day at his foster mom in hope to find his forever loving home!
Lazarus gave us a clear reminder to never give up!