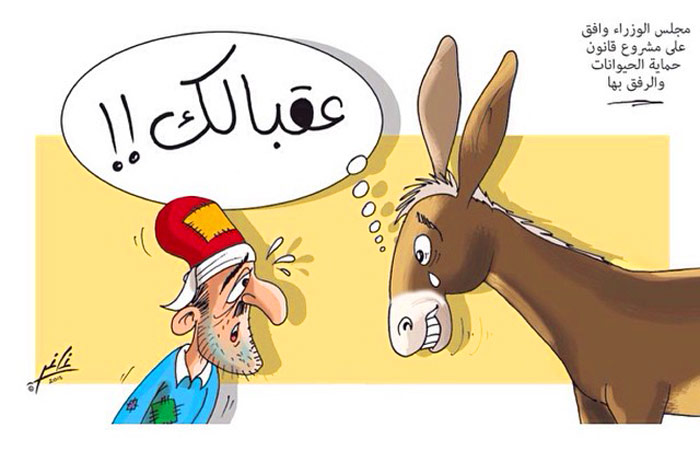 A new report  highlights the welfare concerns working donkeys in the Middle East face.

Titled 'Caught in the Middle', the report by the UK based international charity The Donkey Sanctuary also discussed the impact of conflict on the relationship between humans and animals.

15 countries are covered, including Lebanon, and the vast majority of working equids - horses, donkeys, mules and other related animals - in the region need help. These animals can often support entire families, and some of the most vulnerable people depend on them, but they are often abused or neglected, and suffer even further in times of conflict.

Download the full report here.

But there is good news nationally and internationally.

The animal protection and welfare law has general provisions and a specific article to give even more protection to working animals.

Article 16: Working Animals - Animals must not be worked when in poor health, when too young or too old, or if the work environment or the equipment used threatens their safety or growth. or exceeds their natural capacities or inflicts distress, pain or suffering. The Minister of Agriculture shall issue an order specifying the animals that can be used for working purposes.

The World Organization for Animal Health is preparing new standards for the welfare or working equids.

For the welfare of the animals, and the people that depend on them, we must do better.