Vital medications are difficult to find. Electricity is only from generators, and only part of the day and if fuel can be found. Gas stations are closed, and those that open have hours long lines. It is an incredibly stressful situation and so much more effort to get the things we need to help animals.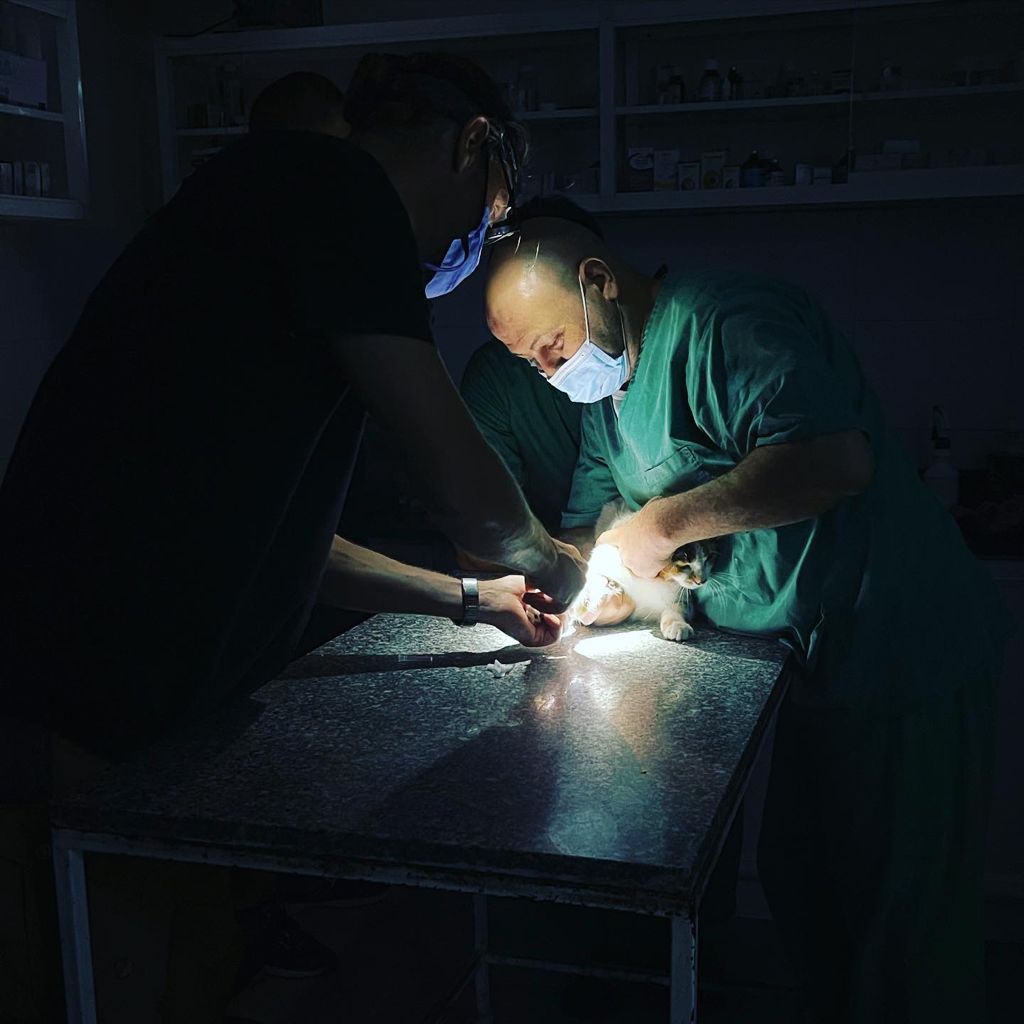 With the economic crash few people are adopting cats and dogs, and more pets are being abandoned. Others families are desperate to keep their pet but can't afford basic veterinary care or even pet food.

More than 1,600 people contact us every month desperately asking for help.
Your support is our lifeline and their only hope.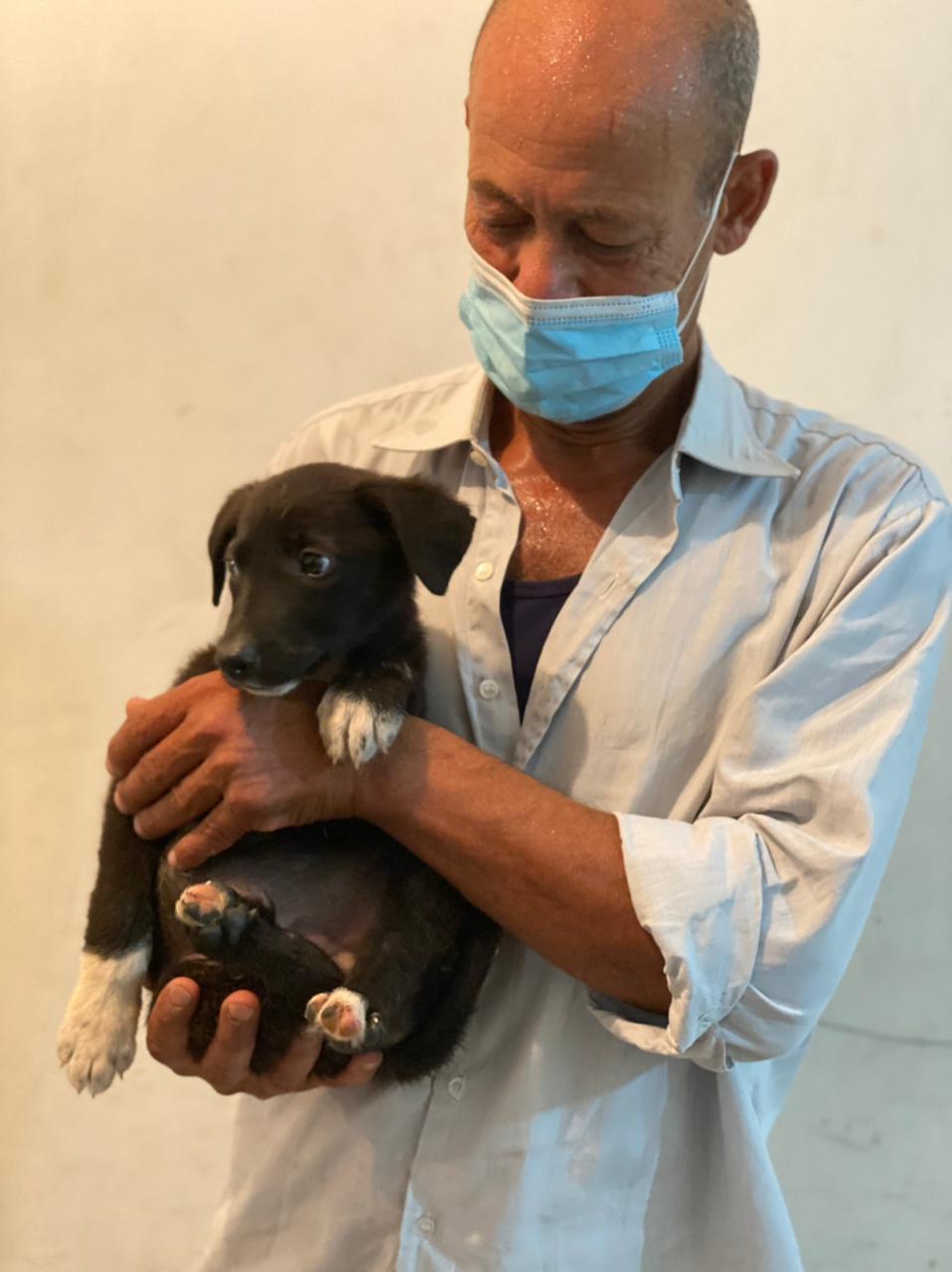 Desperate man reaching out for help with this puppy
Dr. Ian Sayers joined us again from the UK to volunteer his skills and time. Complicated surgeries for our rescued animals, helping others who rescue cats and dogs in need, and assisting families with pets that have been badly affected by the economic crisis.

As electricity cut out some surgeries needed to be finished using flashlights. Surgeries needed to be rescheduled while we called suppliers looking for necessary equipment. We found a way around all of this, and in ten days we were able to give lifesaving medical care for 160 animals.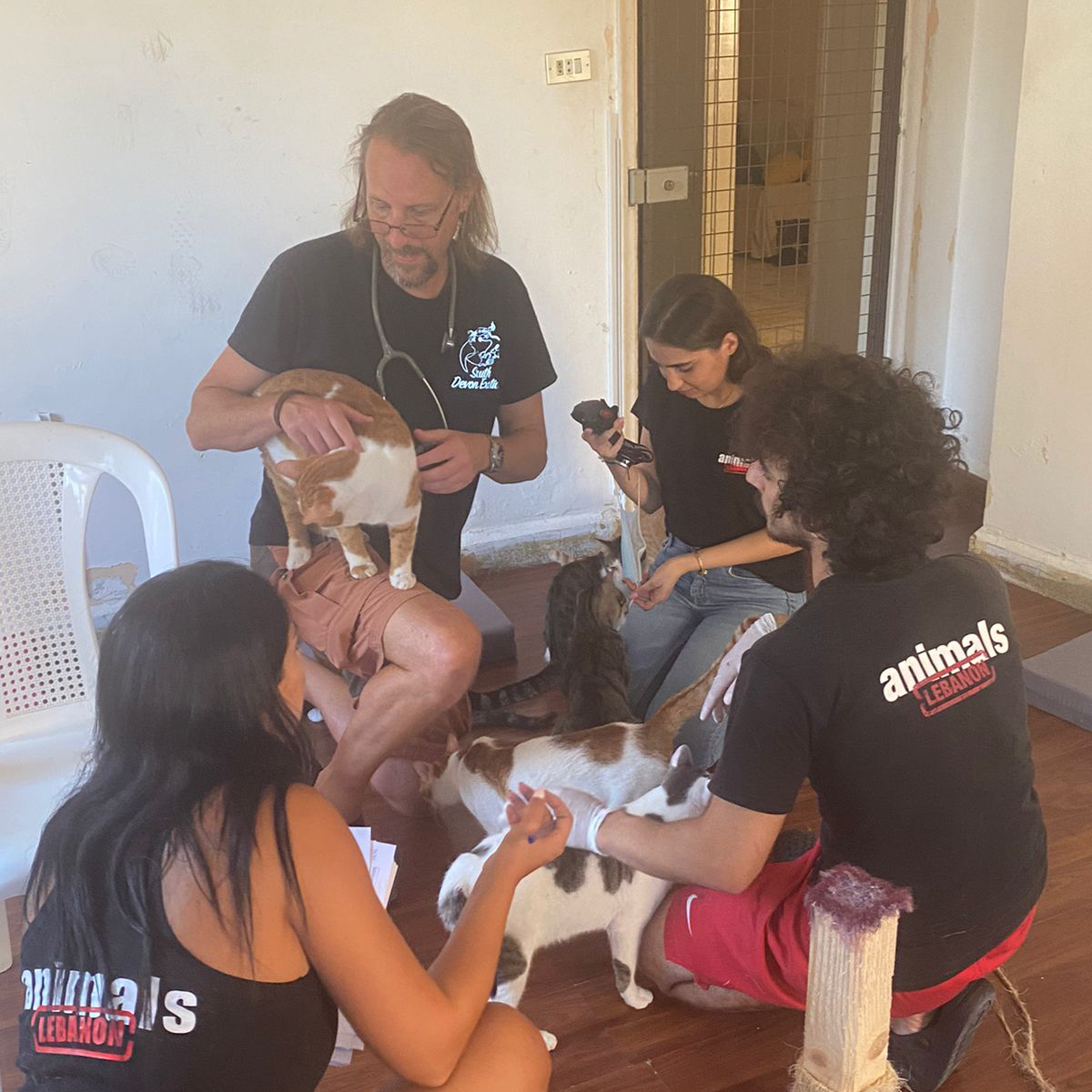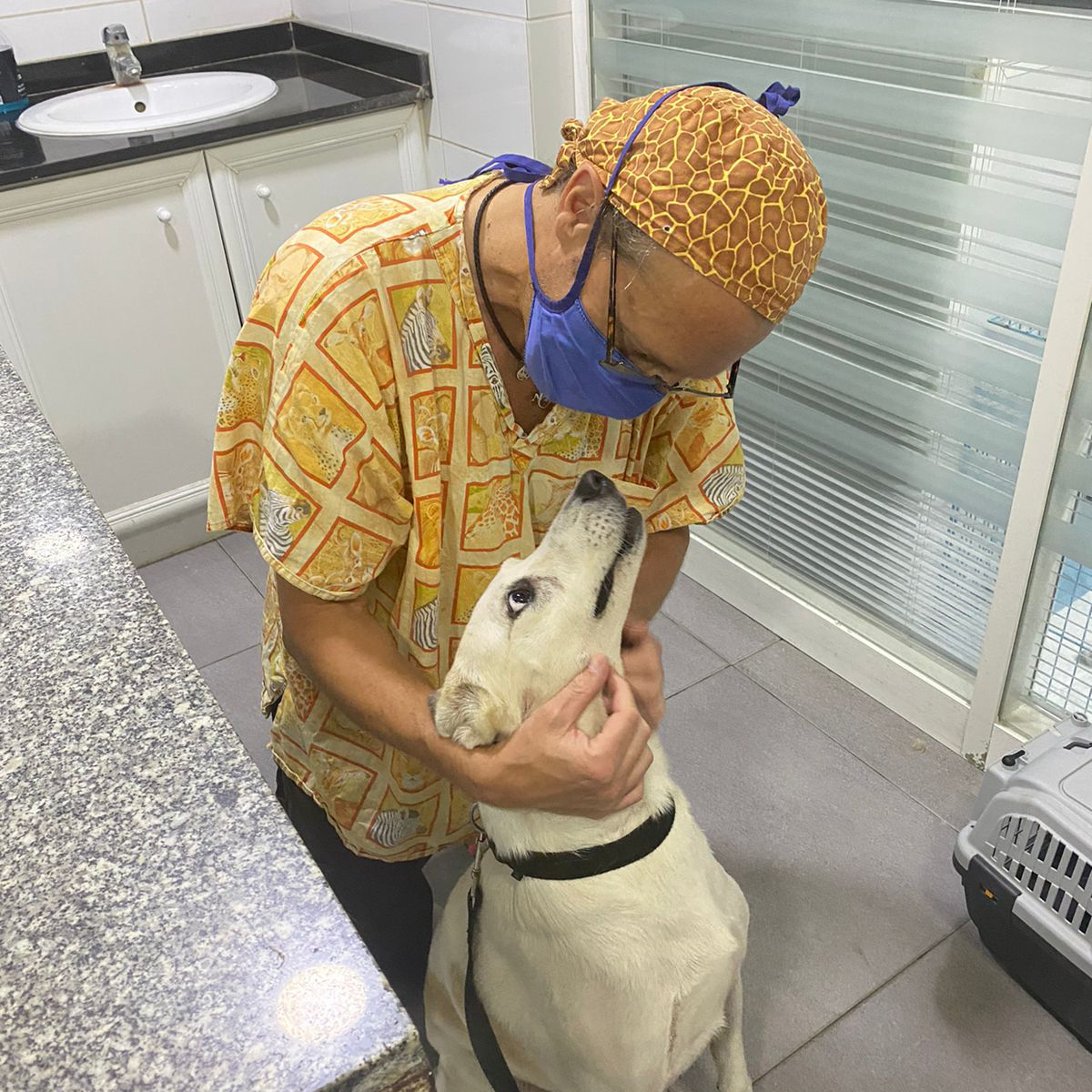 25 cats got a new home in the US thanks to Sip & Purr Café in Milwaukee, US. Katherine McHugh, founder of Sip & Purr, first came to Lebanon to rehome animals we rescued in the aftermath of the Beirut explosion. This time, despite all the problems here, she came back with the Cat man of Westoakland to give 25 rescued cats a new life.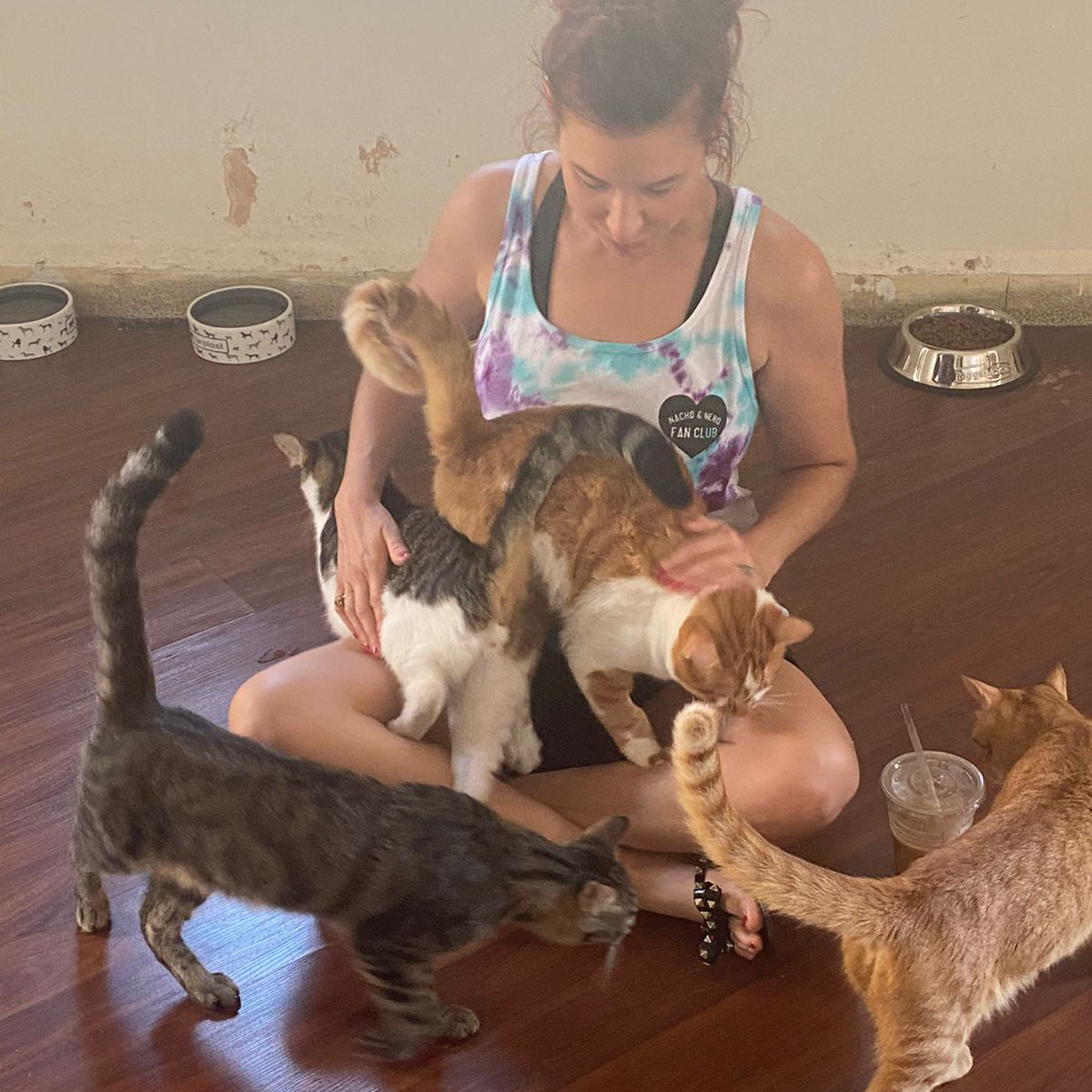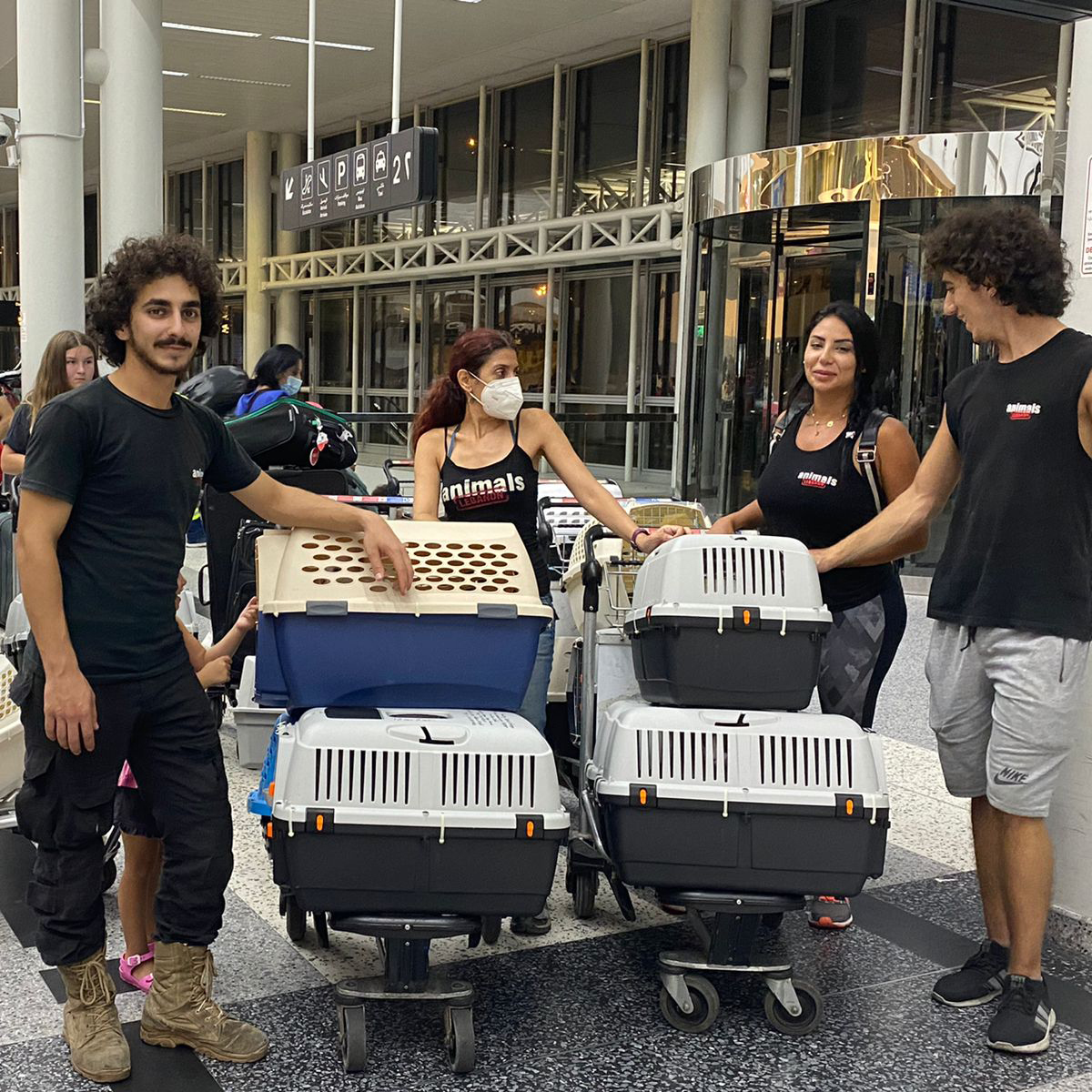 Sunny is one of the lucky cats who travelled. He was shot in the face last year - when he was rescued he was screaming in pain, he had pellets all over his face and had to have his eyes surgically removed. Now thanks to Sip & Purr he is on his way to a new forever loving home.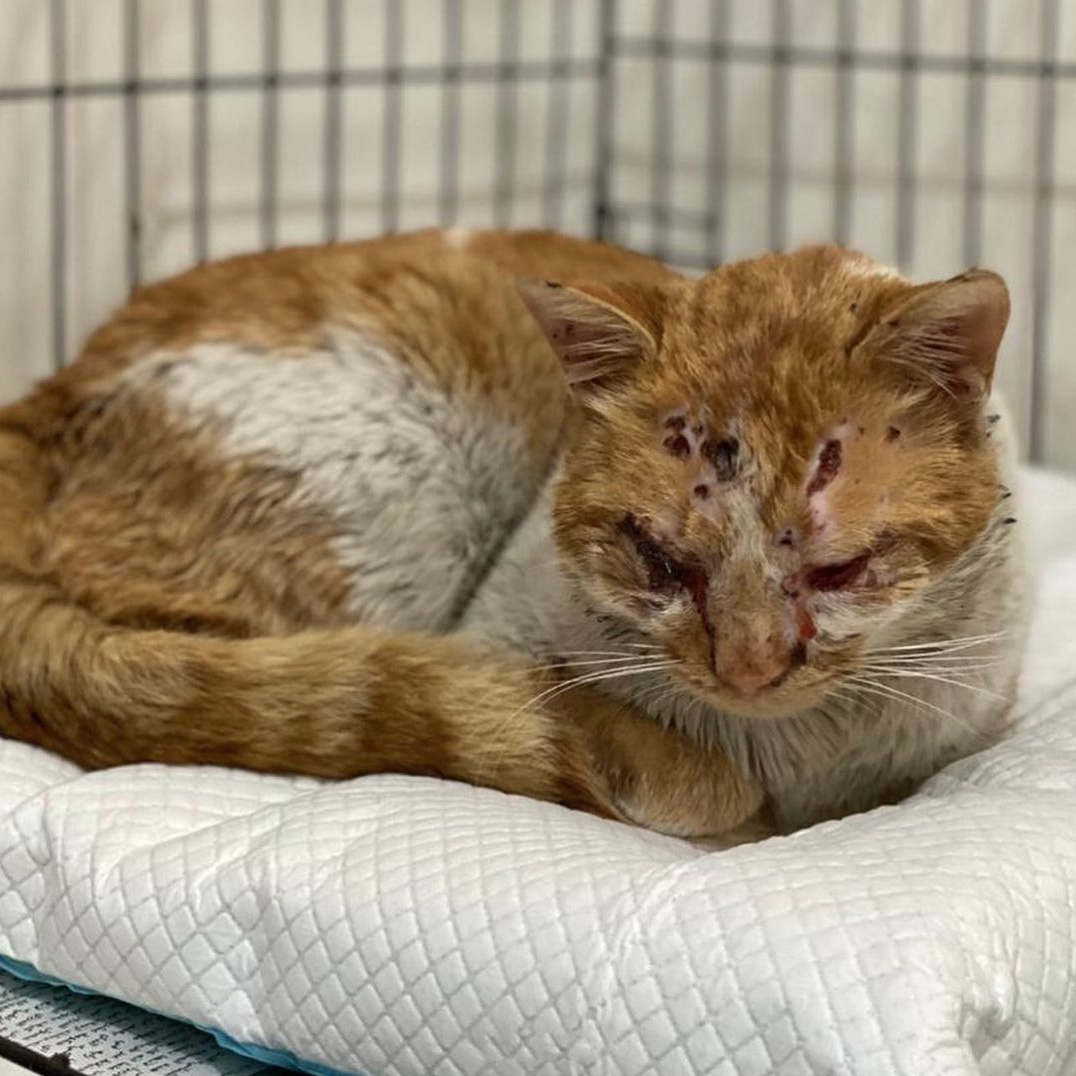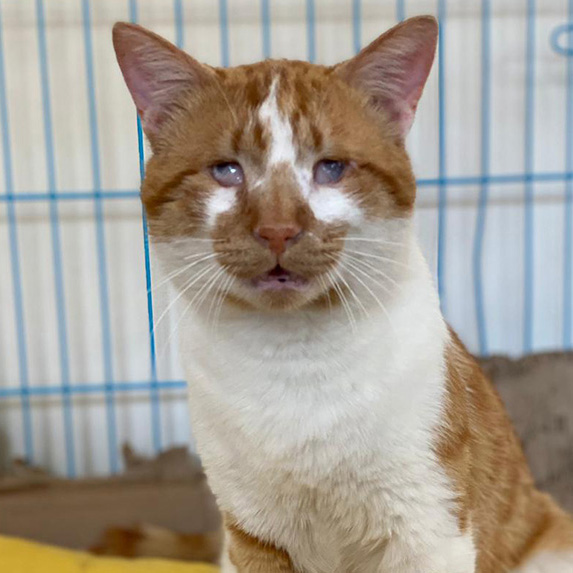 Good people who love their pets simply can no longer afford to care for them, and people who would rescue on their own can't help as they normally would. Sadly, this means less adoptions, more animals being abandoned, and animals in need could be less likely to get help. International adoptions are the only chance for many of these cats and dogs.