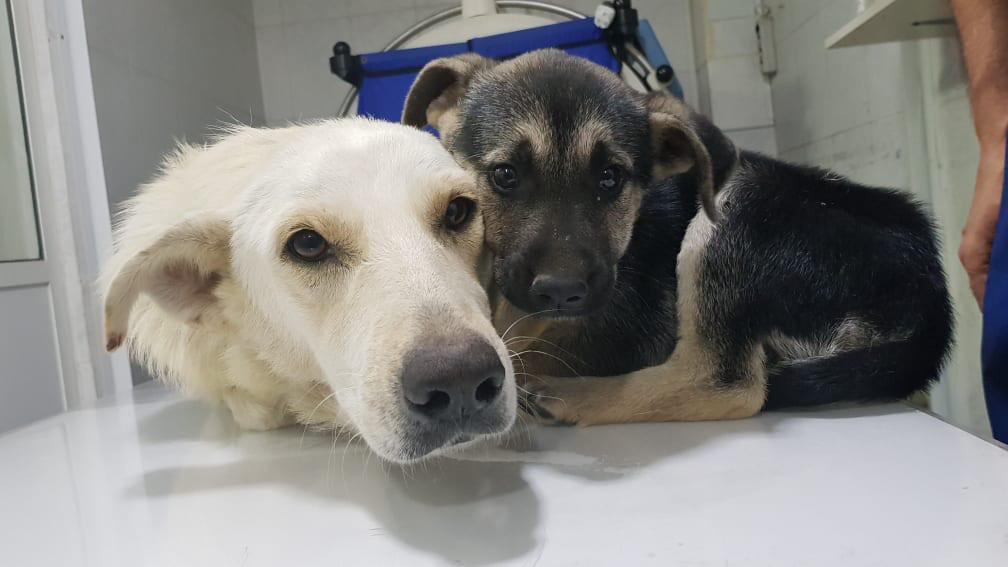 Saturday afternoon turned into a hunt for a man seen shooting a homeless dog.
A kind couple heard the shooting and watched as the bleeding dog drug herself under their car. They immediately got her water and called the municipality and Animals Lebanon.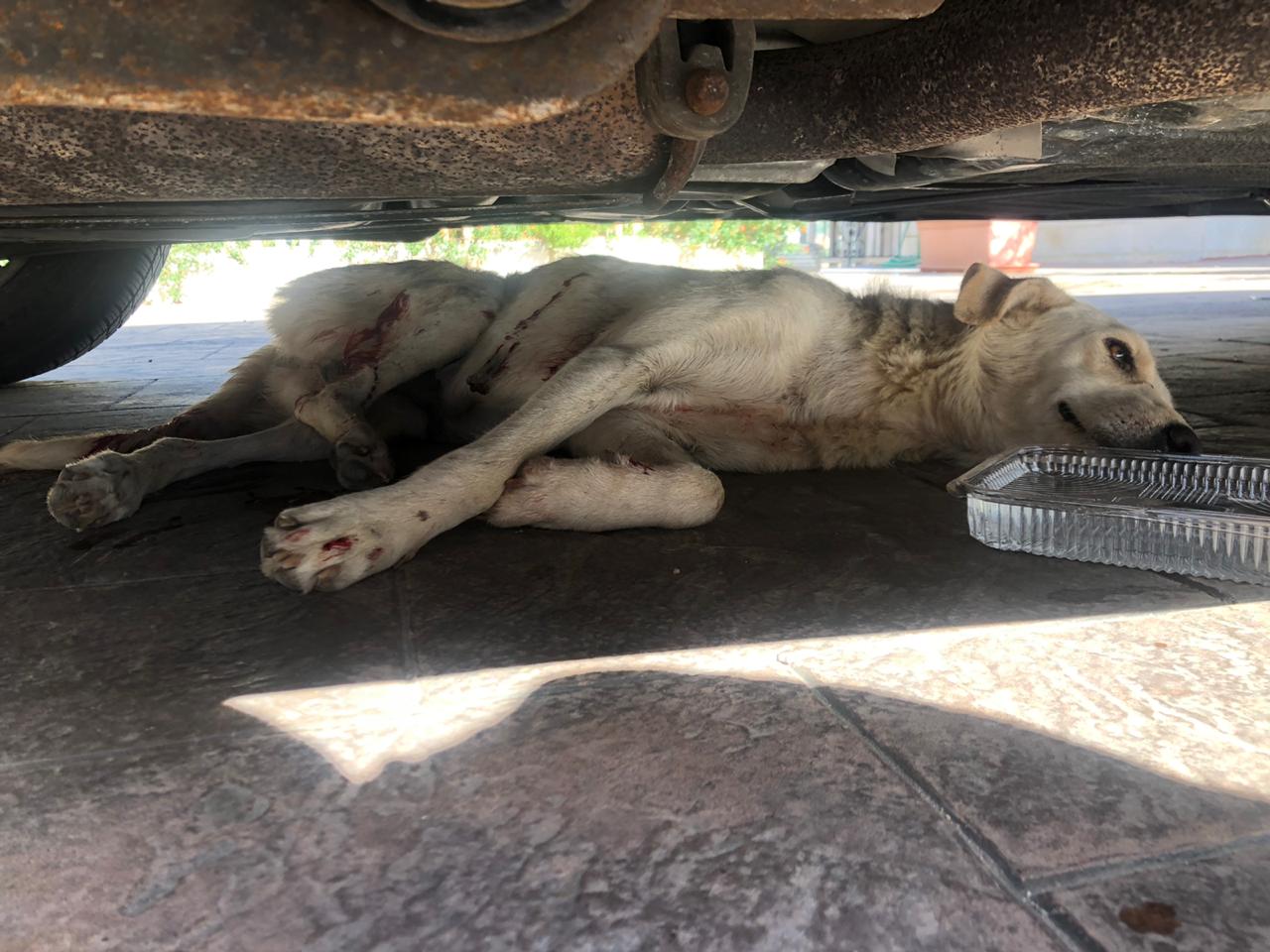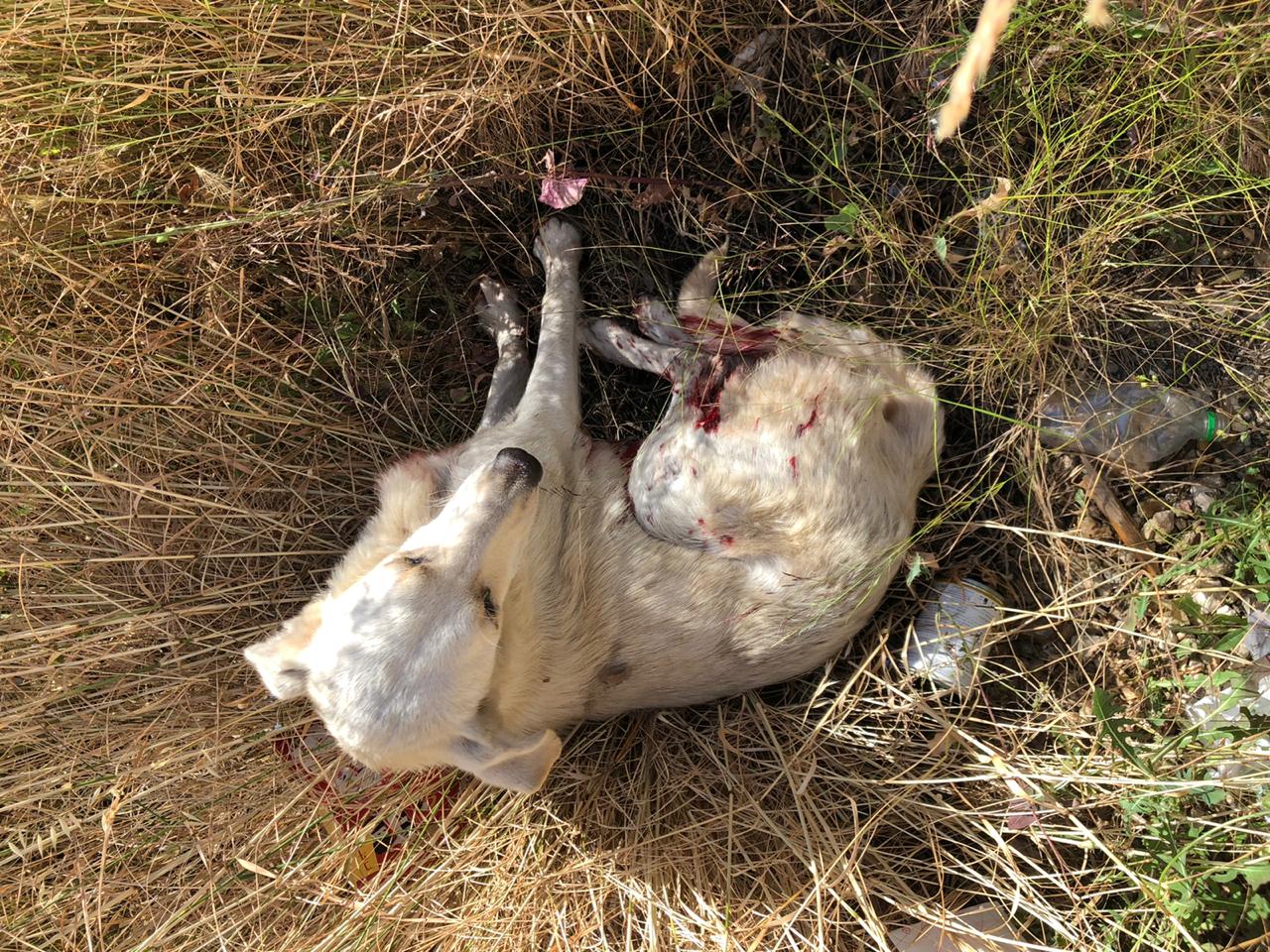 As we rushed to the scene we got another call from the couple. Incredibly, they explained that the man who shot the dog came back with his gun. He refused to allow them to help the dog, drug her body across the street, and threw the shot dog in the back of his vehicle.
Luckily someone was able to record his license plate. We notified the police and we reached out to every contact we know to broaden the network.
The police, together with the help of so many people who cared, were able to locate the man who shot this poor dog. The police forced him to show where he had taken the dog.
The man had dumped her in the bushes to bleed to death alone. Only then did we find out this was a mother dog who had recently given birth. One puppy survived, the other puppies sadly died. We are still waiting for the final decision of the general prosecutor, but understand that the man was arrested, his gun confiscated, he must pay all medical costs for the dog, and further action being taken.
There are penalties under the Animal Protection and Welfare law that apply (www.animalslebanon.org/law) and other penalties that may apply for having or using the gun.
Mama dog and puppy are now safely under our care. She has pellets all over her body, and we are giving her the proper treatment, but sadly pellets will remain. Luckily no major organs were affected. Her puppy was so caring and happy to be reunited, he kept so close to his mom making sure she is okay.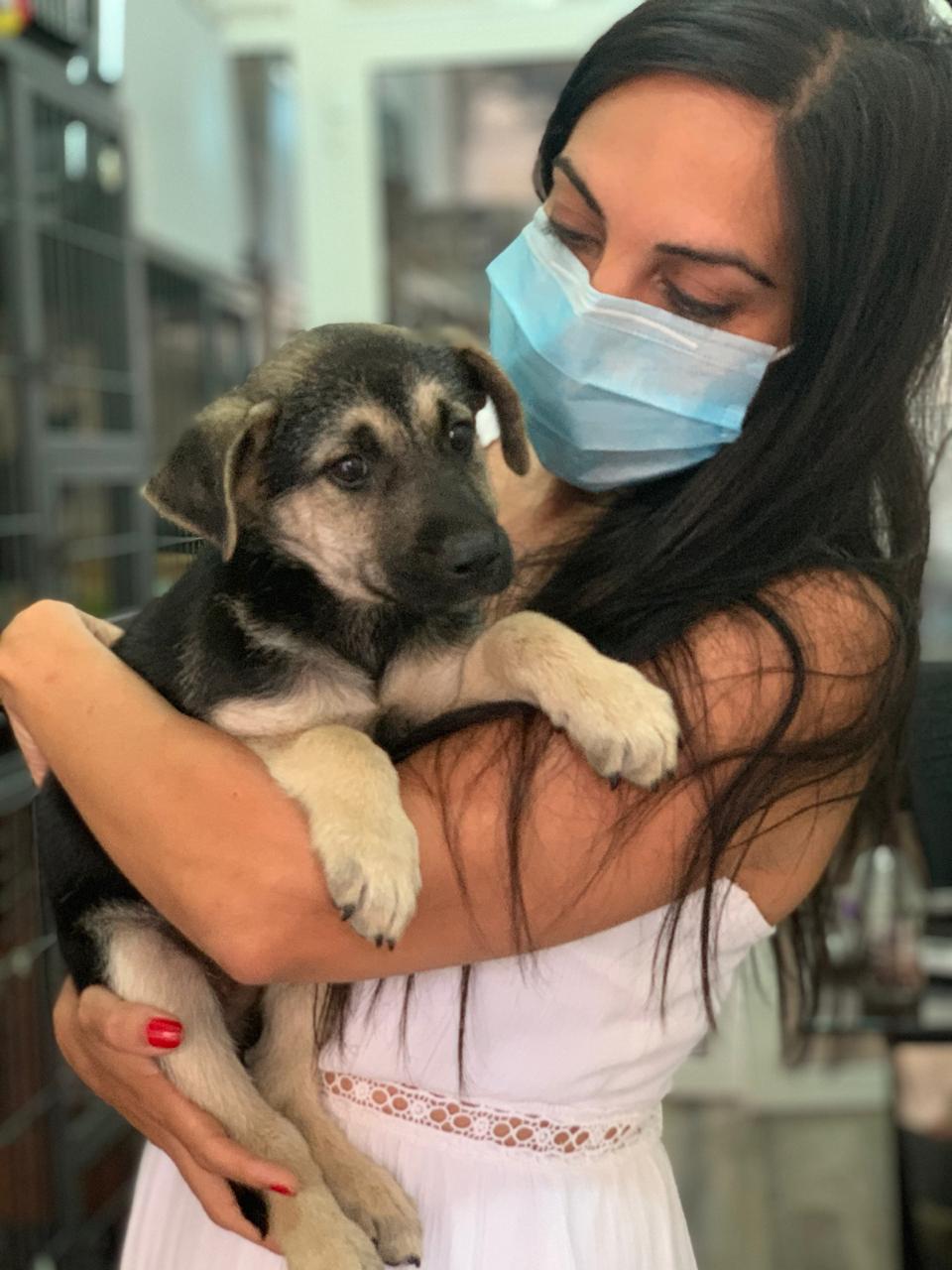 This should never happen, municipalities are legally responsible for homeless animals, and killing homeless animals never solves anything.
Thankfully the law is in place to be used when such crimes occur, and these punishments should be a deterrent to others thinking about harming animals.
Thank you to the police for moving so quickly to find the shooter and for everyone who helped make this possible. We will share more details as this case progresses. We need your support now to continue to help animals.
You have helped Animals Lebanon achieve amazing things for animals, but with the current crisis in Lebanon it is harder than ever to raise the necessary funds.