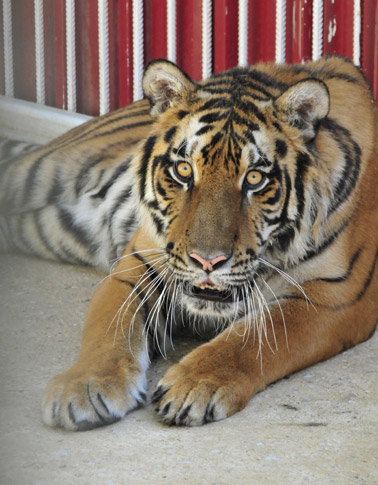 Thank you to the 25,000 people who signed the petition supporting this campaign to enact national animal protection and welfare legislation.
There has been an overwhelmingly positive public response to the campaign, and together you quickly reached the petition goal.
Since the launch of the campaign we have worked to be wherever the public is - festivals and concerts, schools and universities, and walking on the streets.
When we started we were not sure what reaction to expect, but encouragingly the public has been overwhelmingly positive.
"I always wished something like this existed in Lebanon."
"How can I help."
"Wait, I want to sign too!"
"This makes me proud to be Lebanese."
These are just some of the comments we heard from people signing the petition, and you have given a real sense of optimism to the campaign.
Over the next weeks the petition will be presented to the President, Prime Minister, Speaker of Parliament and Minister of Agriculture so they know Lebanon is a country that does care about animals.
As the draft continues through the process of enactment, each of these officials will play an extremely important role in what the final law will be - and how long it takes to be enacted.
The law will soon be presented to the Council of Ministers and already 15 Ministers of the 30 Ministers have given their support.
There is still a long way to go until this becomes law, and we need you to continue to give.
Your donations are making it possible to directly reach hundreds of thousands of people, organize conferences and workshops to ensure the law is strong and appropriate, and lobby the decisions makers whose vote is necessary.
You continue to show that Lebanon is a country that truly cares about animals, and together we will make animal abuse illegal.