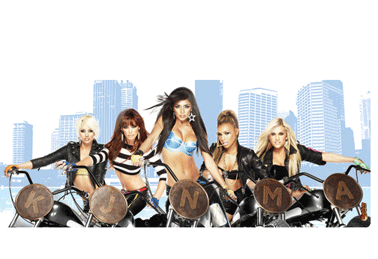 This Friday, July 31st, you?ll be left teased and tantalized as the world?s most jaw-dropping beauties take Lebanon in one powerful tour de force!
For the first time ever in the region, Mix FM, Skybar, and F Factory bring you the striking, exquisite, and dangerously sexy global pop superstars - The Pussycat Dolls
If you?re excited about that - brace yourselves as Animals Lebanon is giving you the once in a lifetime opportunity to meet the gorgeous lead singer of the Pussycat Dolls, Nicole Scherzinger!
You can be the lucky winner meeting Nicole in her suite and have a picture with her to prove it!
And its easy to win - simply be the highest donor between now and the end of the contest and you win - that?s it. Click here to donate online now and make sure you don?t miss out! If you want to donate by cash or check please call 70 223 808 to make your donation and have a chance to win.
The contest ends at 13:00 on Friday, July 31st. The winner will be contacted at the phone number and email address you provide when you make your donation.
Pussycat Dolls live in Lebanon will be the biggest event of summer 2009!
Meet the hot, confident, and commanding, lead singer Nicole and contribute to your favorite cause at the same time!
Ready, set, go! The contest is now officially open!
A few rules ? the exact location and time are subject to change but it will be in Beirut Friday afternoon/evening, any questions please call 01-751678, winner agrees to allow Animals Lebanon to announce who won the contest, Animals Lebanon has the final say in determining the winner.