This cat was rescued by a family in Damascus, Syria, in 2013. She was just a kitten at the time and the family named her Boussey.

When they fled the war they refused to leave her behind, and carried Boussey with them to Lebanon as they fled.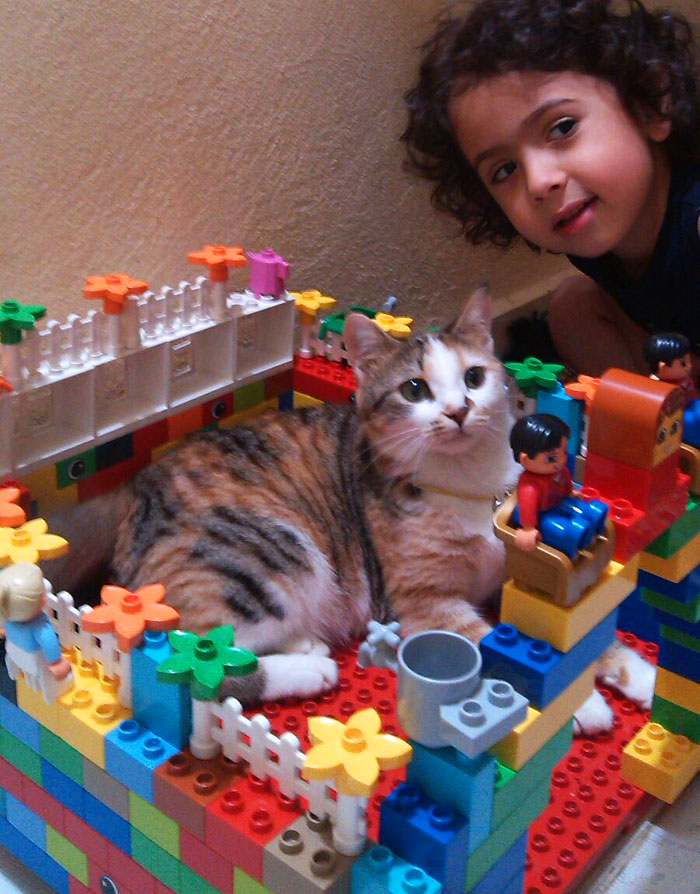 Boussey lived with the family in the Bekaa for more than a year as they struggled to get permission to enter Turkey. All the children loved Boussey, and Boussey obviously loved all of them.
Finally they got news that they could finally leave Lebanon, but they did not want to leave Boussey behind. She had been with the family through so much, and we received pictures of Boussey very happy with the family in the Bekaa.




We only had two days to get everything in order - it took many phone calls, emails and a lot of favors and luck.

The entire family, including Boussey, made it safely to Turkey, and now shared this wonderful picture to show how grateful they are.

This family and Boussey are not the first that we help fleeing the war from Syria. As the fighting continues we get more and more requests for help. The crates, flights, vaccines and microchips are a small price to pay to see people so happy and know that their animal is safe.

Thank you to the family for never giving up on Boussey, and thank you to all of our supporters for making this possible!