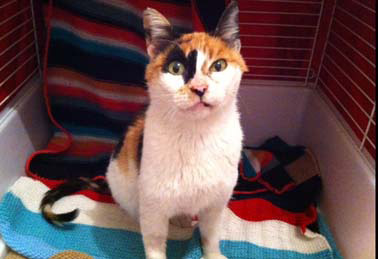 This month has been very difficult on Animals Lebanon.
While struggling on a daily basis to keep up with the law campaign, challenging rescues have continued to rain down on us.
Each of these stories highlights a cat with a problematic leg or legs:

Myra was found in a parking lot dragging her leg behind her. The woman who contacted us was in a shock from the disturbing scene. She emailed us with a description of the situation: the cat was limping, it had a broken leg, and it was dragging it behind while trying to walk away scared, all the while uttering sounds of pain.
Sadly, the woman has severe allergies and couldn't pick her up. When she asked people around about the cat, she was told that the kitty has been living like this in the parking for the last three weeks.
She came to sleep there at night, and stayed until noon, when she would try to drag herself out to find some food, and then drag herself back. Even though Animals Lebanon is currently at full capacity, we felt the urgent need to send our volunteers to rescue Myra. Her leg was severely injured and needed urgent amputation to avoid the infection from spreading.

The next day we got a call about another severe case. The frantic call from another woman was about a cat who got stuck in a car engine and had three legs injured by the generator's fan. To make matters worse, the woman also informed us that this accident had happened two weeks ago and the cat had been suffering since then.
Although the incident occurred in the Shtoura area?on the Lebanese-Syrian boarder?despite the long distance and the bad weather, two of our devoted volunteers drove immediatly to the rescue. They were shocked by what they found, and amazed at how friendly the cat was, despite his pain.
As soon as the cat arrived at the veterinary clinic, he was put on IV as he was dehydrated and given several shots of antibiotics. Luckily, two of the injured legs were saved, but one had to be amputated. It was such wonderful news when the vet told us that Berdi would walk again!

The same week we got news of a kitten, malnourished and not eating, who also had a very bad leg. Her leg was in such bad shape that it also needed urgent amputation. It was covered with layers and layers of crust which turned out to be dried puss. As the vet gently removed all the skin, a terrible smell filled out the clinic. Due to the weak health condition of the kitten, the vet had to keep her on IV for a few days, as she was too weak otherwise.
We named her Carla after one of our supporters in Holland who wanted to give her a home. Sweet Carla made though the operation just fine and we were all happy she was saved . . . But sadly, shortly afterward she passed away. Her fragile little body couldnt hold out any longer.
It was a long week for us, and her death left us all in tears. Like the other dear cats, Carla was suffereing for weeks before she came to us. And even though she is no longer with us, we needed to share this story in her memory.

Myra and Berdi's stories reached our supporters in Holland, who generously opened their hearts and homes to adopt them.

Animals Lebanon is working tirelessly to help animals, whether by creating laws or through direct rescue.
Donate today and be part of our important mission.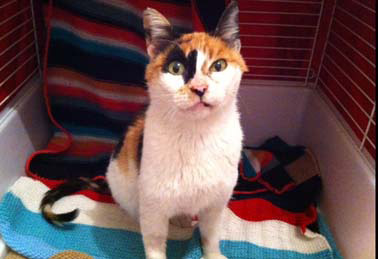 Myra recovering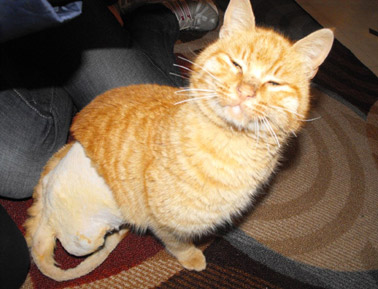 Berdi in his foster home after surgery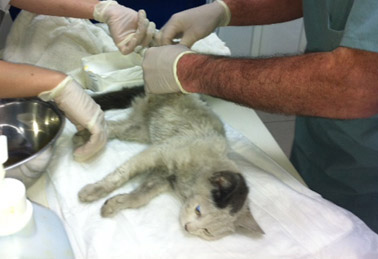 Sweet Carla getting ready before surgery