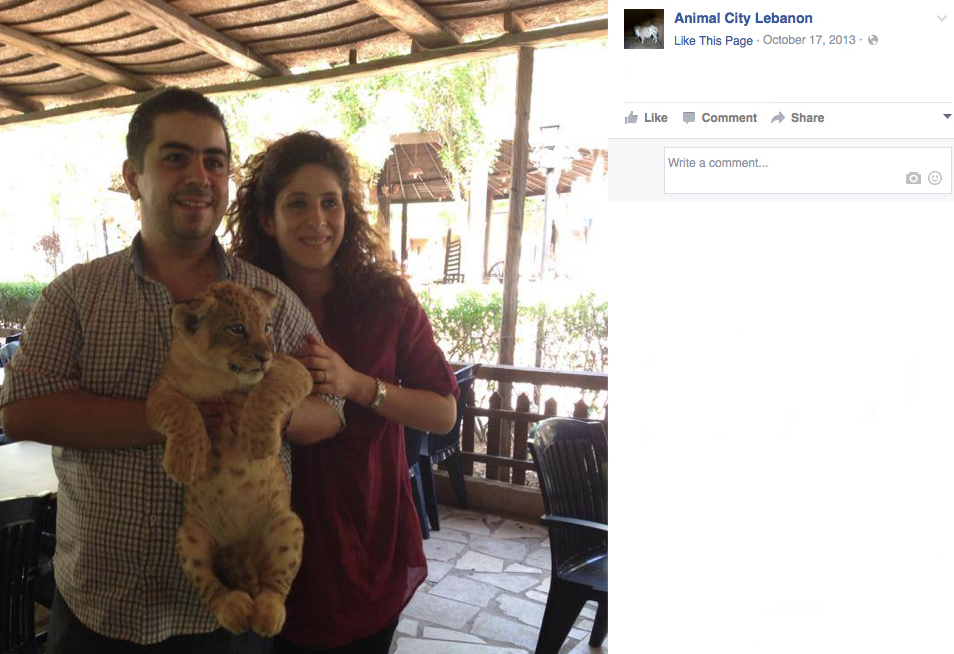 "[The zoo] may not be up to international standard, but what is in this country?" That is actually the quote from Animal City Zoo owner Samir Gatas in a recent media interview.
The Last Chance for Big Cats campaign we launched with the Ministry of Agriculture finally forced the zoo to register after a decree was ignored for more than half a year.
The zoo is asking for support in the Daily Star article and fed up by our actions to improve the welfare of the animals kept in this and other zoos.
Lets be clear – Animals Lebanon has offered you support as far back as 2009. You have even acknowledged in writing our offers of support.
We have also invited you to training specifically on zoos and CITES with the EU and Ministry of Agriculture, and introduced your zoo to numerous expert who were all prepared to assist.
This quote is very concerning - is it an excuse, a justification, or just disregard? So the question remains – why is Animal City Zoo (and others) not up to standard?