Smuggled into the country or bred at private zoos, the typical big cat lives a shorter, miserable life.
The lucky few get a new life. Over the years we have rescued more than ten lions and tigers. Unfortunately others were too sick or there was not political will to rescue them, and they did not make it.
In 2016 we launched the Last Chance for Big Cats campaign. This was a fight to protect lions, tigers, leopards, cheetahs and jaguars from the terrible abuse we had seen in the previous years.
https://www.animalslebanon.org/bigcats
Finally, a decision from the Cabinet of Ministers made the keeping of big cats illegal.
https://www.animalslebanon.org/big-cats-banned-in-lebanon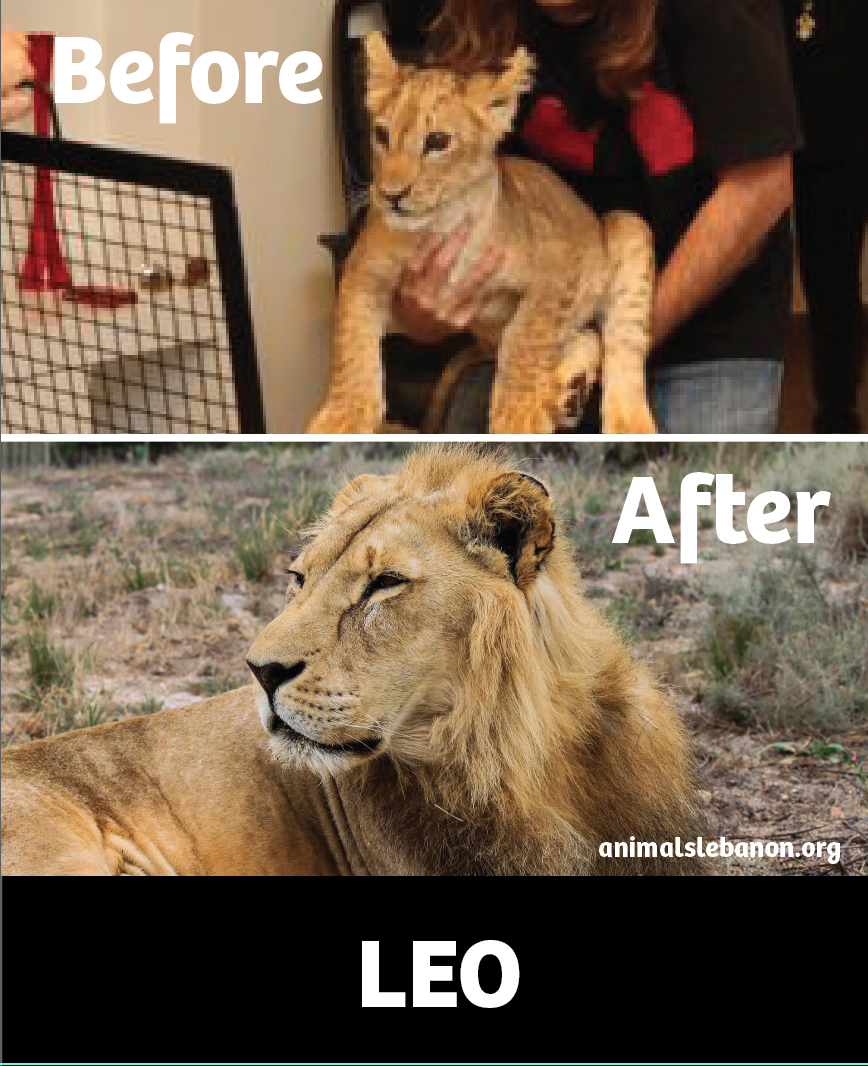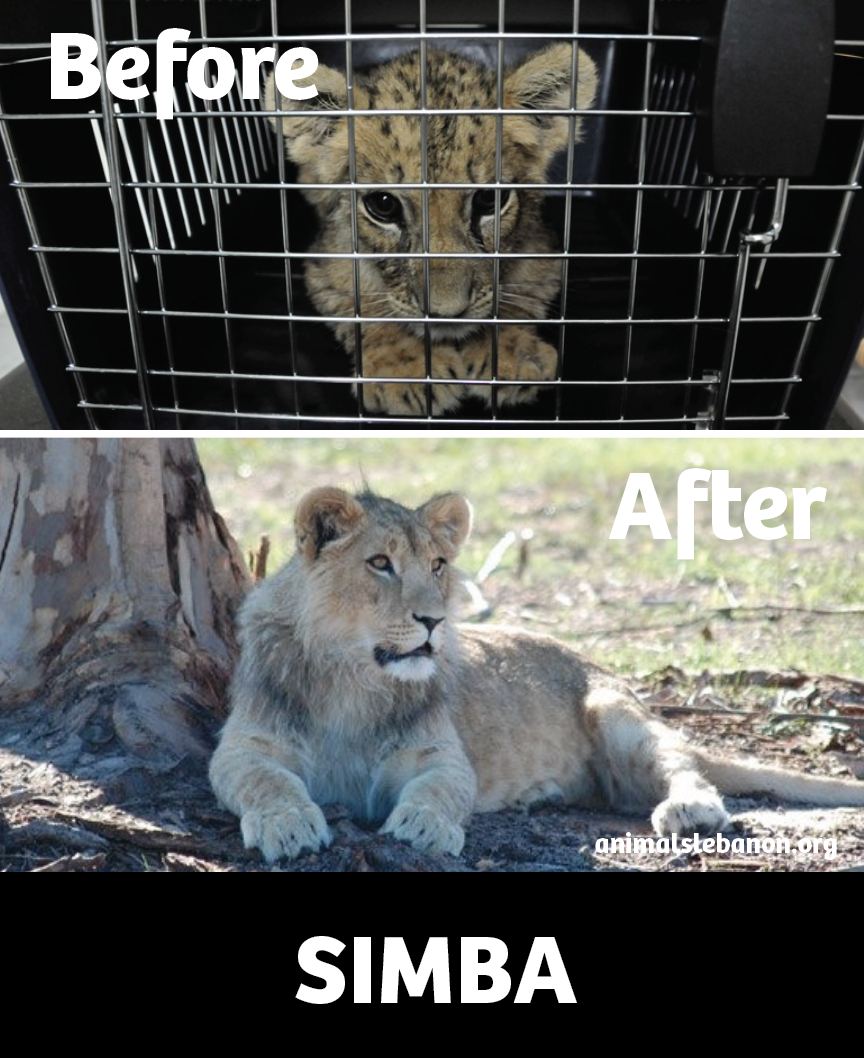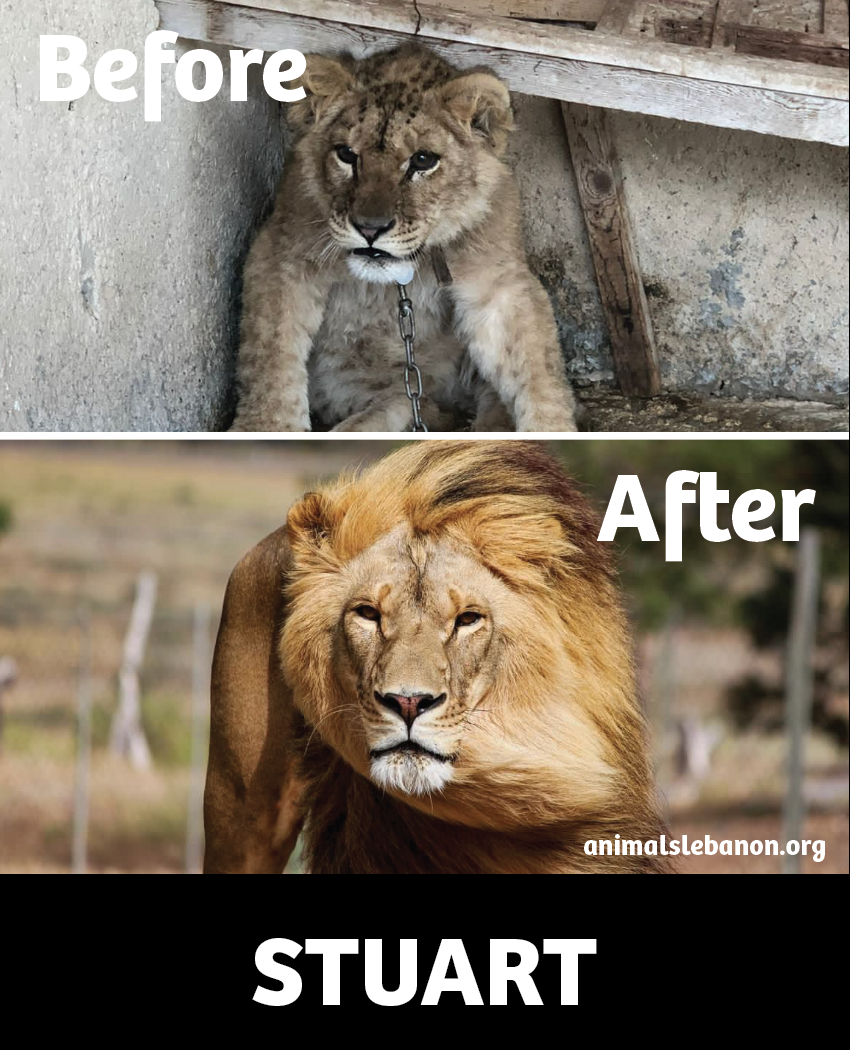 These are just a few of the lions we have rescued. A complete transformation once removed from miserable conditions and into the Drakenstein Lion Park in South Africa, a sanctuary for big cats and other wildlife.
Leonidas was used as an attraction, kept in a metal shipping container since birth. No sun, fresh air, or space to move. Only cement and metal and darkness.
Leo (now called Asad) was as an exotic pet living on a balcony in downtown Beirut.
Simba was a status symbol, being shown around for photographs, and driven around the city toi show off.
Baby Stuart was kept in a substandard zoo in south of Lebanon. He was chained inside a cement cage along with dog. He is now one of the most beautiful lions at the sanctuary.
Big cats belong in the wild. Sadly, having them as pets or in private roadside zoos harms the individual animals, and then species as a whole. None of these animals can ever be returned to the wild and will live out their lives as sanctuaries.
Help us protect big cats!
Do not support illegal zoos
Do not take photos or interact with cubs
Speak out if you see a big cat in need